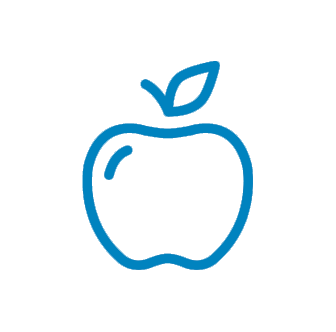 FRESH PRODUCE
Marketing
When it comes to fresh produce marketing, typically there's a long list of tasks to complete, anything from launching a new ad to developing a social media campaign. But when it comes to packaging, Printpack has you covered. In addition to making your package stand out on a crowded shelf, we can help get your new product to market, withstand the often bumpy distribution process, or create sales samples. It's why the most trusted brands in the fresh produce business choose to partner with us for their promotion and market research needs.
Download Our Fresh Produce Brochure
Product Formats
Printpack strives to meet our customers where they are in today's ever-changing produce market. Our wide range of flexible and rigid packaging solutions are helping retailers and brand owners maximize produce freshness by extending shelf life, create instant brand recognition through innovative graphics and packaging formats, and achieve immediate sustainability gains. Printpack offers a full line of rollstock, lidstock, pre-made bags, bag liners, bulk liners, and specialty rigid containers which can be tailored to any kind of produce to maintain quality and freshness. With our new Printpack Preserve™ sustainable packaging portfolio, we offer brands eco-friendly solutions that are recyclable, reusable, or compostable. Our Preserve™ P+ for produce is our sustainable alternative to non-recyclable breathable laminated films.
PRESERVE™ PE
  |  
PRESERVE™ PE-OTR
  |  
FRESHGARD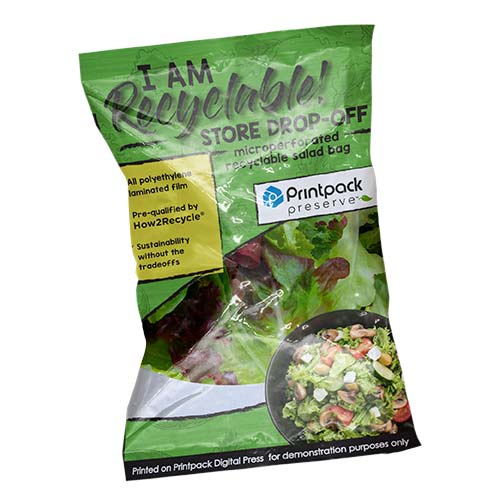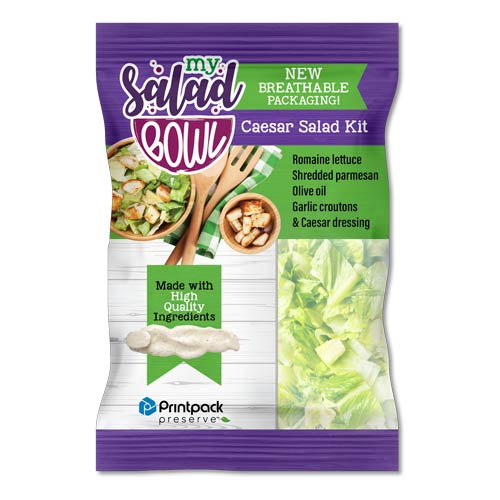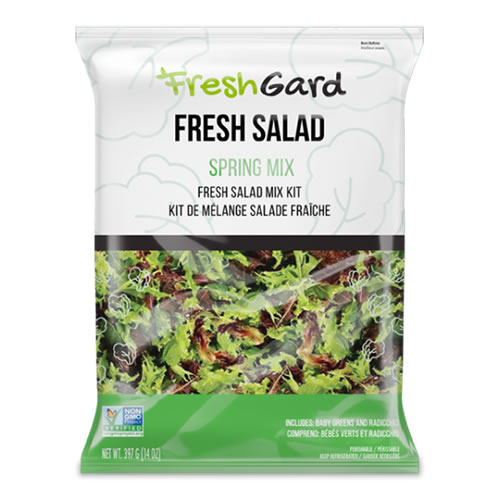 Preserve™ PE for Produce

Pre-qualified by How2Recycle® for in store drop-off recycling
---
All polyethylene laminated film
---
Precise microperforation technology for breathability
---
Registered anti-fog available for outstanding product visibility
---
Microwaveable and steaming options for consumer convenience
---
No compromises in manufacturing performance, protect protection or shelf life
---
Quick set-up time
---
Compliant with bagging equipment
---
Digital printing options also available
Preserve™ PE-OTR

Pre-qualified by How2Recycle® for in store drop-off recycling
---
All polyethylene laminated film
---
Full range of OTR (Oxygen Transmission Rate) targeted films for unique breathability requirements
---
Registered anti-fog available for outstanding product visibility
---
No compromises in manufacturing performance, protect protection or shelf life
---
Quick set-up time
---
Compliant with bagging equipment
---
Digital printing options also available
Freshgard

Broad range of modified-atmosphere packaging attained through film
---
Technology and microperforation
---
Customizable transmission rates based on each product's natural respiration chemistry
---
Available in rollstock, lidstock, and pre-made bags
---
Microwaveable and steaming options for consumer convenience
---
Re-close options for multi-serve packs
---
Registered anti-fog available for outstanding product visibility
---
Now available with easy-open, peelable seal