Packaging Insights
2022 Insights: Consumer Trend Report
As yet another year of continued rapid change and pivoting closes, it's time to look ahead and ask, "what does 2022 have in store?" By following trends closely and tracking consumer signals, your brand can play a role in delivering much-needed fulfillment to consumers—ultimately creating a relationship that lasts long after the pandemic. Based on the past year's insights and trends unfolding, here are our predictions for 2022.
Click on the icons below to find out how Printpack can support you with researched and knowledgeable market trends: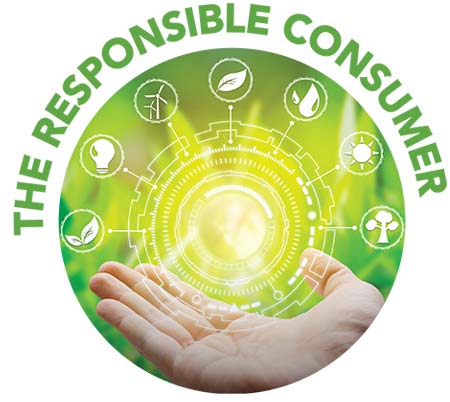 Growth of the Responsible Consumer (Mainstream Responsible Consumerism)
---
The environmentally responsible consumer will continue to grow alongside the popularity of sustainable packaging in 2022. Consumers are projected to place increased emphasis on the importance of shopping local and labeling. Consumers understand that local minimizes impact on our environment, and they expect to use on-pack labeling to help them make purchase decisions.
Local products make consumers feel connected to their community, and now there is a functional benefit due to an increase of unavailable products with mass supply chain issues. A survey from LendingTree cited that 63% of consumers feel that the pandemic strengthened their loyalty to small businesses. Confirming that consumers really are putting money where their mouths are, American Express' 2021 "Small Business Saturday" reached an all-time high at an estimated $23.3 billion in spending.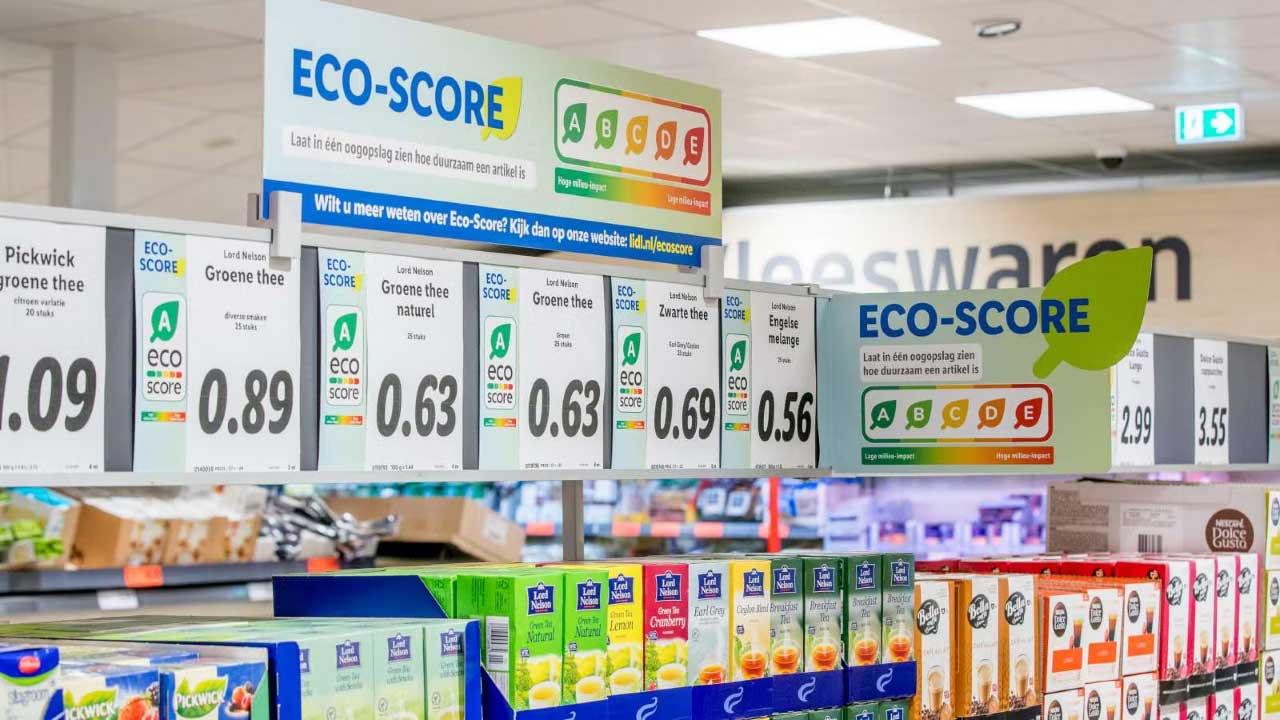 Source: VMT and Lidl
Brands and retailers have an opportunity to utilize their packaging to effectively communicate the ethical implications of their products. Recent research from Mintel revealed that 40% of US shoppers would use on-pack labeling of environmental impact measures to help them shop sustainably. Perhaps even more telling is that consumers expect to see on-pack claims and certifications from independent parties as part of product labeling.
On-pack communication coupled with more sustainably designed packaging will allow all brands to participate in this trend. Retailers can bring attention to those brands using signage and shelf tags and further enhance the overall shopping experience. The entire value chain has a role to play to push this trend forward and to empower the responsible consumer to make environmentally responsible purchase decisions.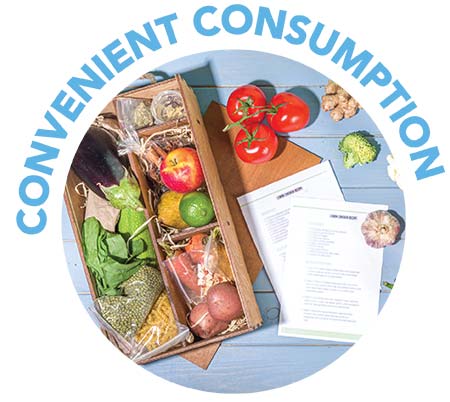 Convenient Consumption Continues
---
Pandemic-era shopping and eating habits tied to stay-at-home restrictions will continue to have lasting effects on consumer behavior. Most consumers turned away from out-of-home meals and turned to cooking more at home. Of those consumers who developed cooking at-home routines, 53% plan to maintain these habits, resulting in a heightened demand for even more time-saving products and less labor-intensive meals than ever before. Convenience will be key as consumers navigate hybrid workplaces and temporary quarantines.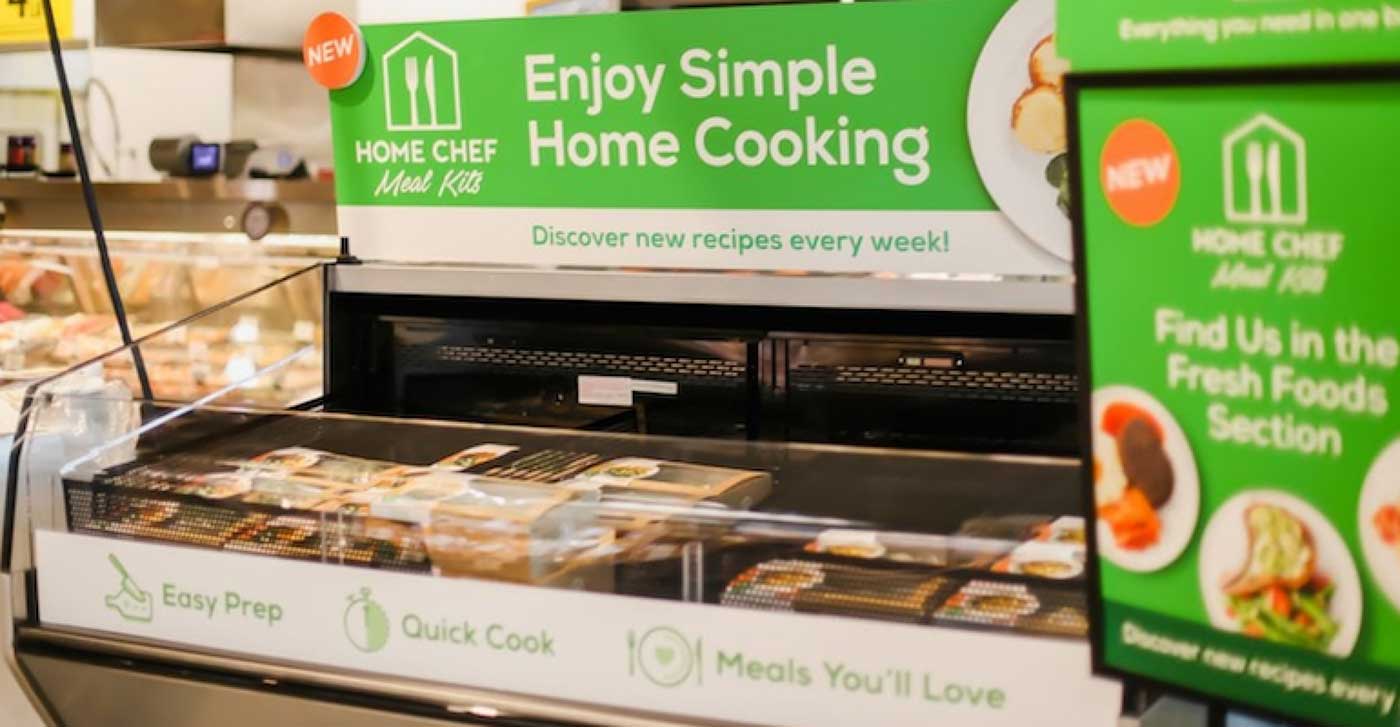 Source: Supermarket News and Kroger
The implications of these demands have led many brands to update their packaging's ability to both communicate quality and meet the needs of weary at-home chefs. Some popular options enabled by packaging features have been ready-to-eat (RTE) or ready-to-cook (RTC) meals, cooking in-pack, and pre-portioned servings or ingredients. In addition, consumers seek out frozen and RTE/C meals that include nutritious quality ingredients and chef-inspired recipes. Almost 70% of U.S. consumers who have eaten packaged prepared meals or side dishes say nutritional information should be more visible on pack. Brands must ensure to communicate to the consumer that even with products that minimize the consumer's effort, the caliber of the contents is not affected.
The industry has adopted less is more strategies including SKU reduction, smaller retail footprints, and curated offerings to make shopping more convenient. Brands should also consider if their packaging is working hard enough to meet the convenience demands of consumers. Beyond time savings, consumers need packaging to meet needs across the entire lifecycle from purchase through use to disposal. Packaging that fails at any point can be considered inconvenient and deter repurchases. Right sizing, easy to open, hassle-free storage, and responsible end-of-life disposal are areas to consider to boost convenience.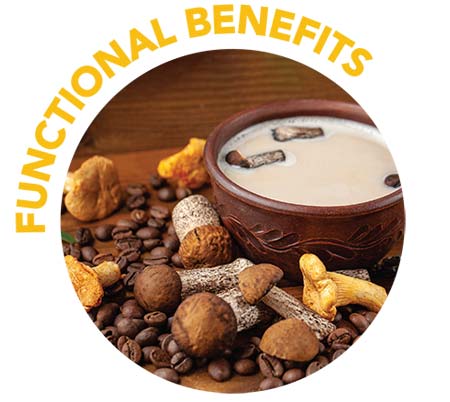 Communicating Multi-Functional Benefits
---
Recovery from the pandemic has created a renewed focus on wellness. Consumers shifting back to wellness have sparked a demand for functional elements in everyday products. Supply chain concerns and rising food prices have not only created a need to find alternatives, but consumers also expect to get more out of their food and beverage purchases.
The shift in attitude towards health and wellness has boosted interest in functional foods that deliver wellbeing benefits like immunity and stress management. Ingredients such as Vitamin D, mushrooms, and elderberry extract, which naturally support immunity, are now being found in everyday categories, like coffee and tea, snack bars, and confectionery. These up-and-coming immunity ingredients continue to gain popularity, as they have been given attention for helping combat COVID-19. Stress, relaxation, and sleep supplements have also been linked to growing concern over disease.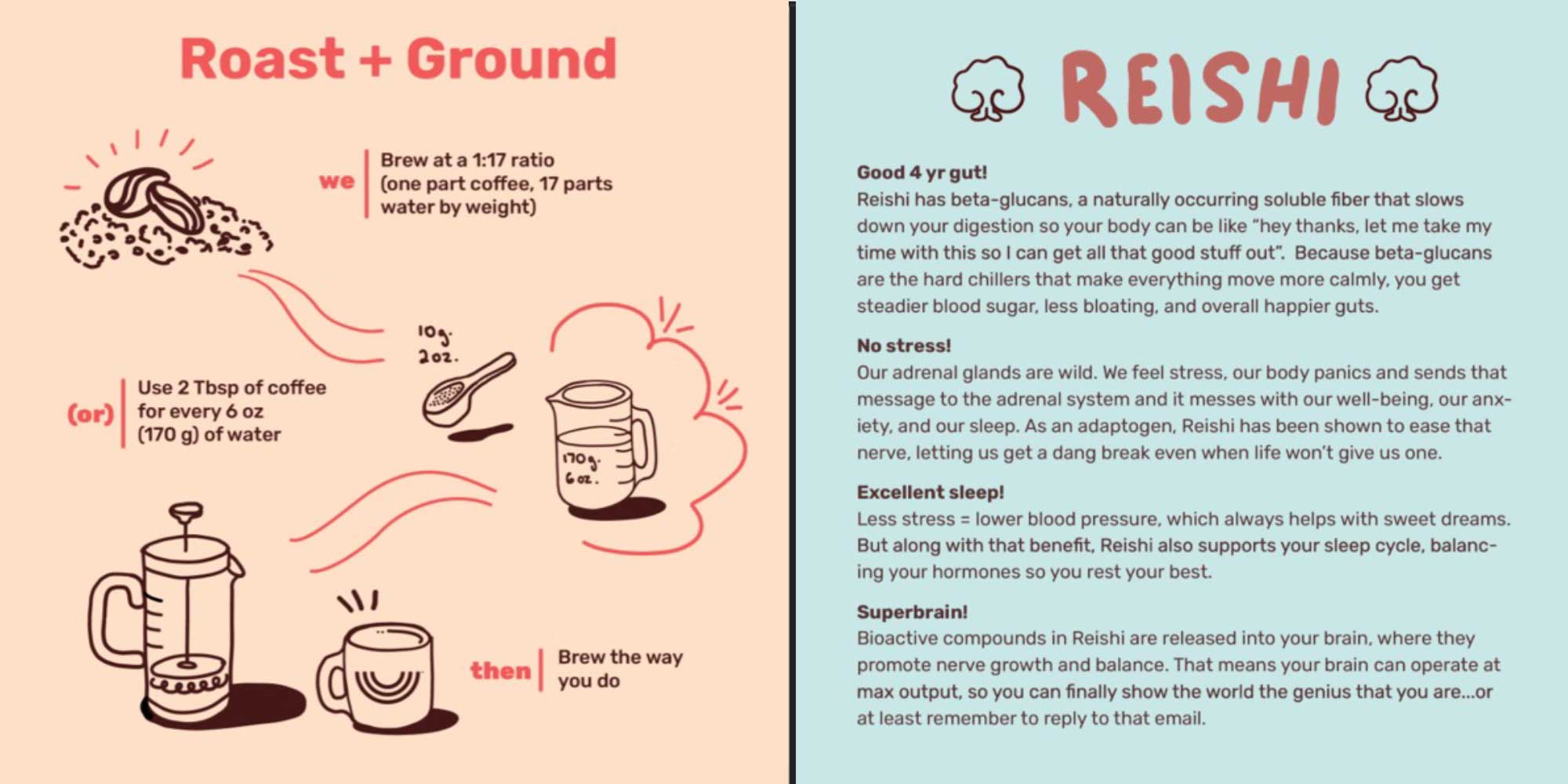 Source: Wunderground Coffee
Using new and emerging ingredients gives a product a story, and that story allows it to stand out on the shelf. Due to the unfamiliarity with these non-traditional ingredients, shoppers need on-pack images to gain a visual and comfort with their purchase. With health benefits, packaging must also include an in-depth description of the specific aid it provides, as well as any recommended usage. Packaging enhancements may be needed to improve the barrier of these ingredients to protect the product and maintain shelf life.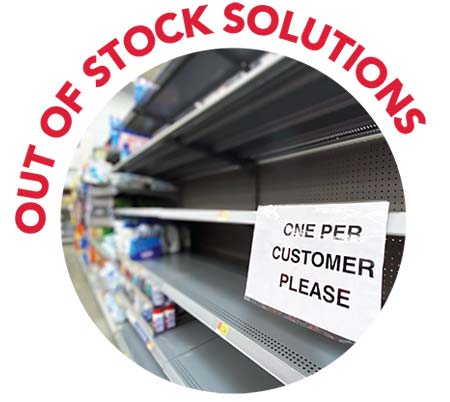 Shortages Need Straightforward Solutions
---
With "Out of Stock" becoming a phrase pandemic-era shoppers know all too well, alternative products to consumers' typical purchases have seen increased attention and sales. According to Adobe, supply chain issues have caused more out of stock products this year, a substantial increase of 124% since 2020. If a shopper is met with a stock out, most often the next step is to search for the next best product, but some consumers move on without the desired products. These empty-shelf crises solved by consumers purchasing alternatives make it crucial for smaller, emerging brands and private labels to use their packaging to effectively communicate their value proposition in order to serve as a straightforward replacement and strongly compete for repeat purchases.
Product shortages seen in grocery stores have also been paralleled by the scarcity in labor. With grocers and retailers lacking the manpower to refill these empty shelves, brands are getting creative with ways to provide retail-ready packaging. Developing a full retail packaging solution with both primary and secondary partners can reduce store labor and ensure that the product maintains its shelf appeal. This year, Swiffer has implemented a shelf-ready design for their packaging, to not only stand out and showcase their products at retail but also reduce downtime speed up restocking time for the retail employees.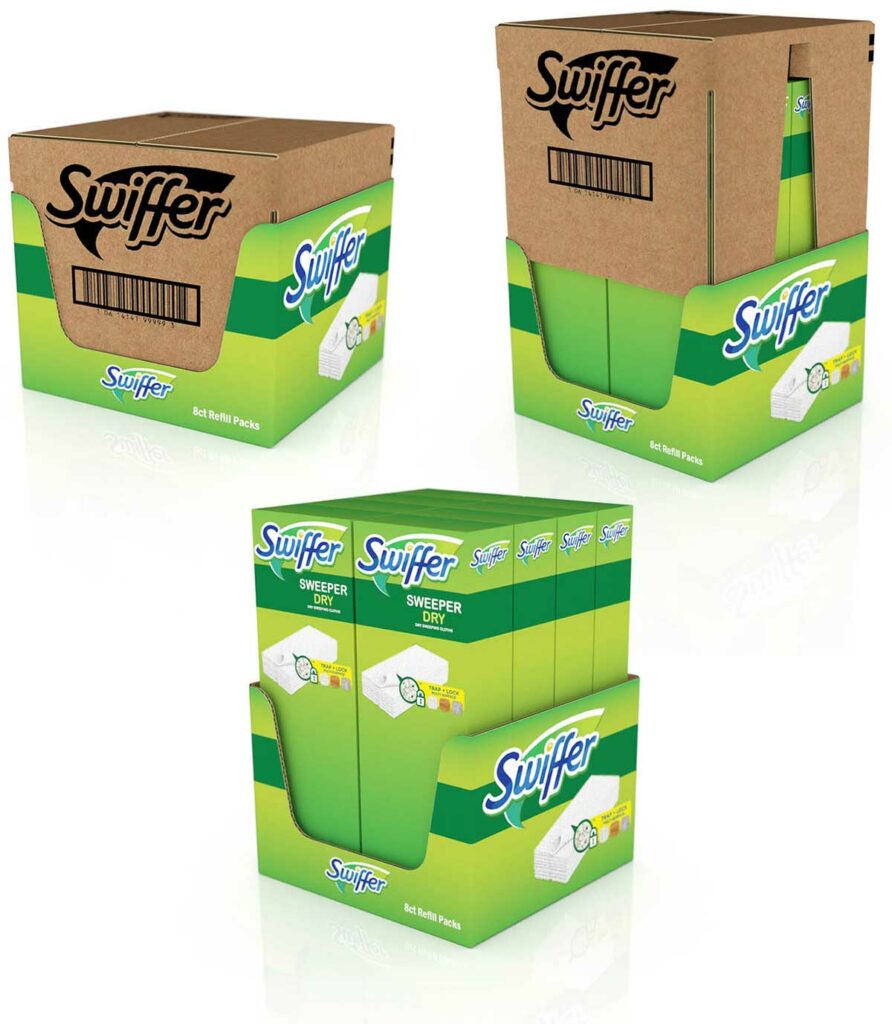 Source: Bennett Packaging Company
Packaging that stands up on a shelf and maximizes its billboard will quickly catch the eyes of shoppers searching for the replacement. Investing in sustainable packaging can be a key differentiator in often crowded categories. Brands should also consider suppliers who can support their complex value chains and offer business solutions that can proactively identify risk for stockouts.
Printpack combines unique consumer insights with advanced technological capabilities to help brands heighten recognition and help capture market share. We track trends and study emerging consumer signals to ensure that your packaging meets the needs and expectations of your consumers. Packaging solutions grounded in consumer trends ensure that your brand not only performs well on the shelf but also builds lasting relationships with your consumers.
Whether your brand is looking to evolve packaging in order to better serve: consumers' needs, the environment, retailers, or to spark change, these trends can help guide the way we shape packaging in the year ahead.