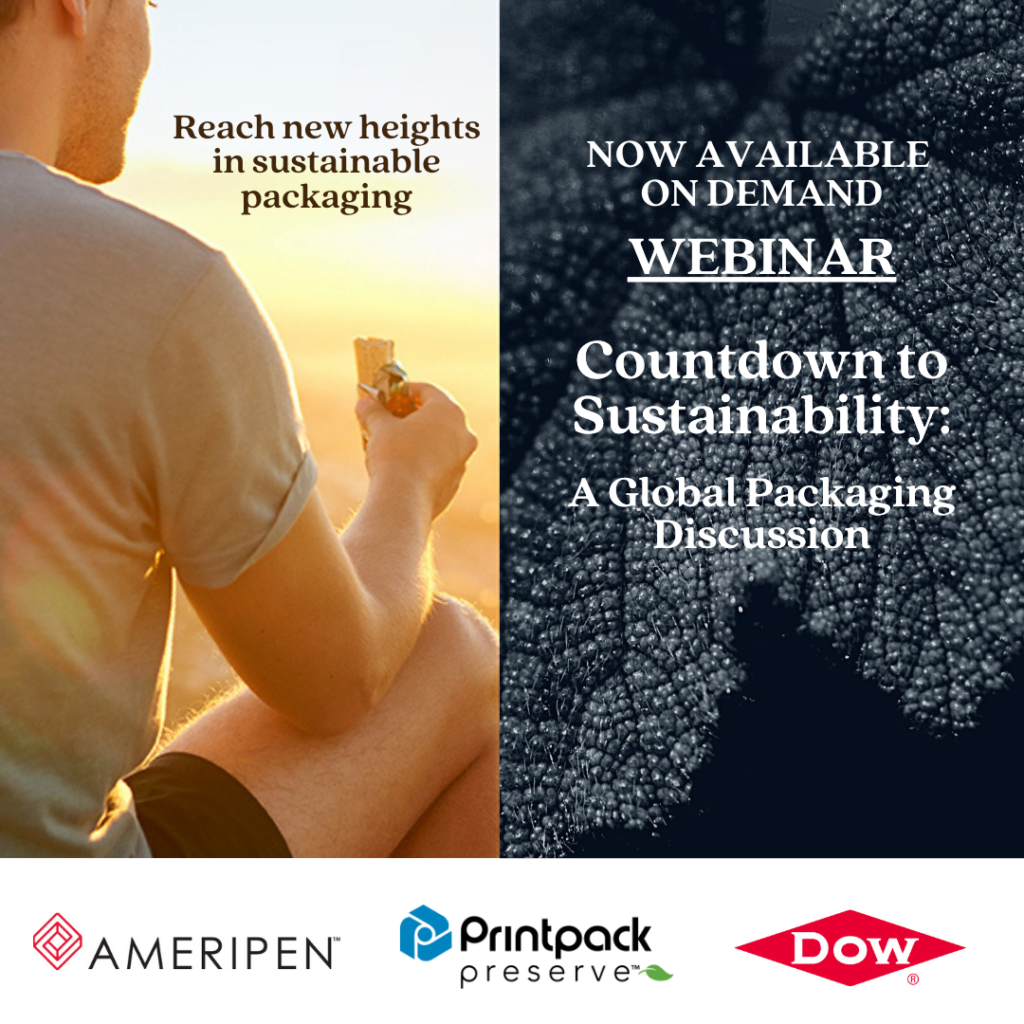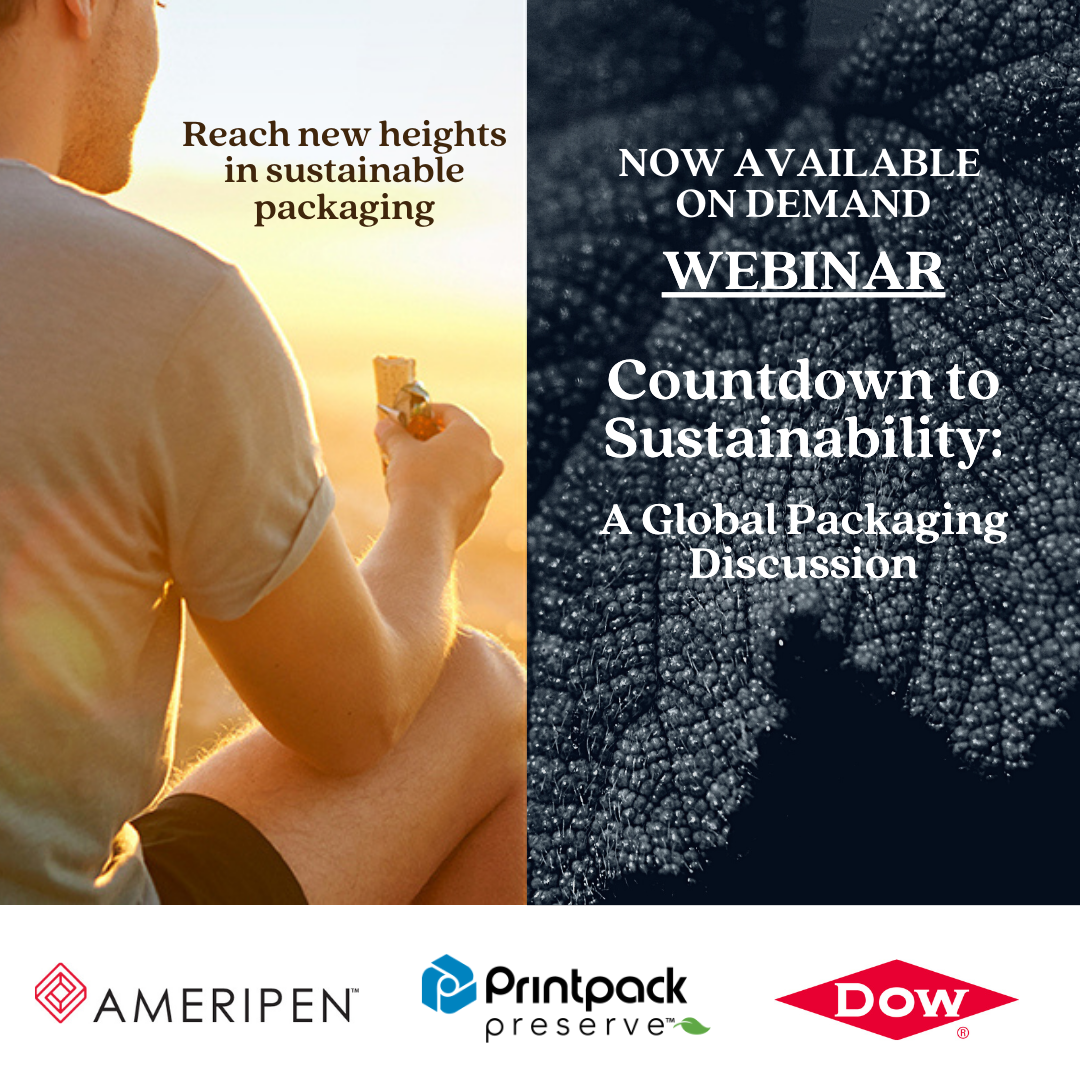 On June 22nd, Printpack's Sustainable Innovations Manager, Bill Barlow participated in the live paneled webinar: Countdown to Sustainability: A Global Packaging Discussion hosted by Dow. Barlow was joined by industry-leading experts, Dan Felton, Executive Director of Ameripen, and Dow's Packaging EMEA Marketing Director, Romain Cazenave.
Participants explored ways to enhance sustainable packaging with the functionalities customers want, address upcoming policies and develop packaging that is better for people and the planet.
Listen to the full on-demand webinar here.
Want to receive information about new sustainable product options, packaging trends, and other relevant Printpack marketing content? Jump on our subscription list, and you will be the first to get the news.