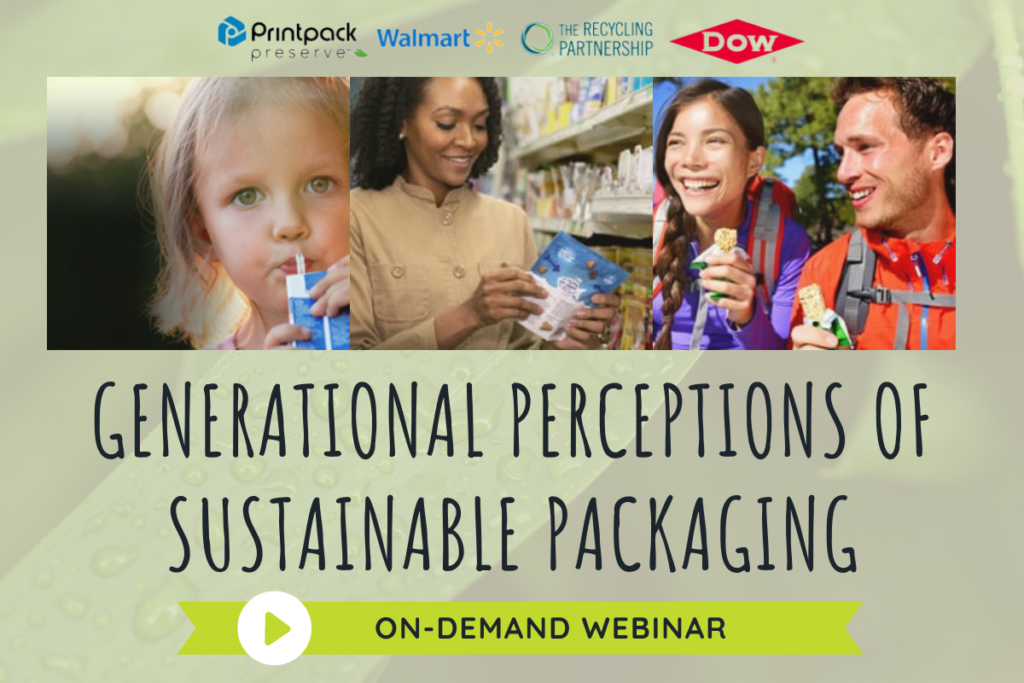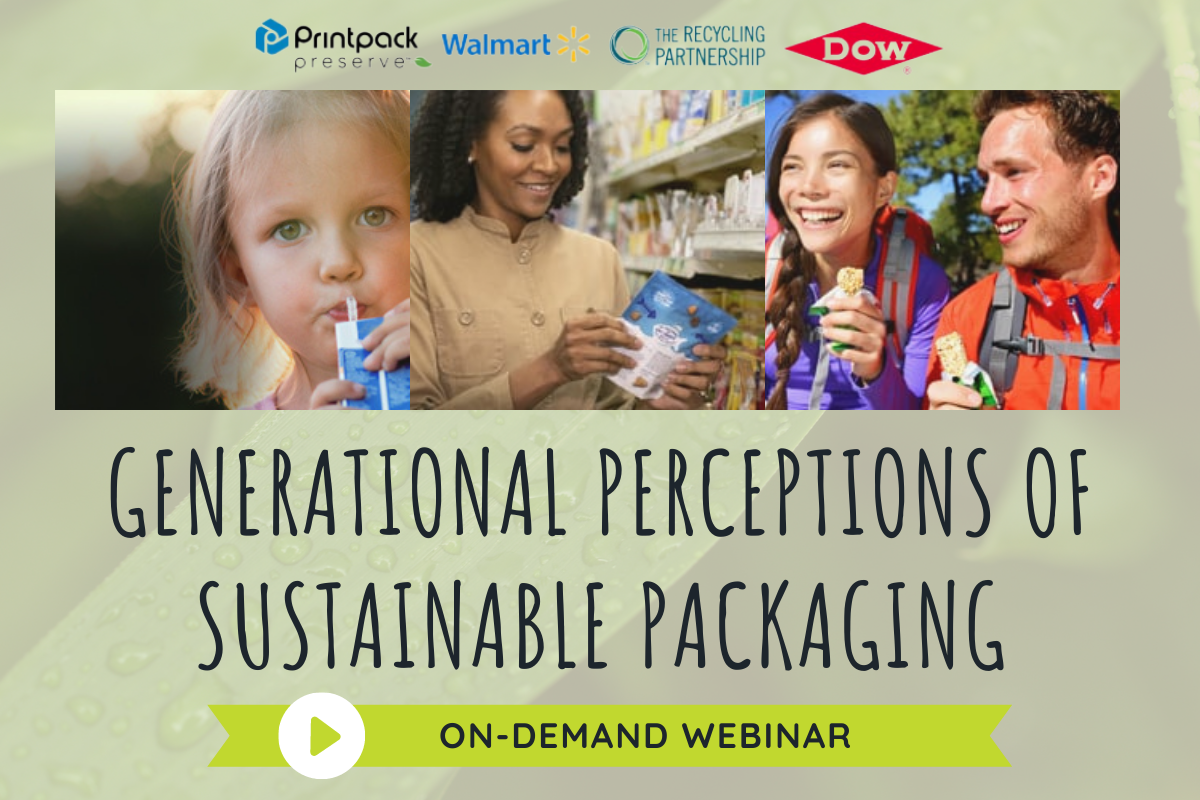 On September 22nd, Printpack's Customer and Consumer Insight Specialist, Sabrina Ford participated in the live paneled webinar: Generational Perceptions of Sustainable Packaging hosted by Dow. Sabrina was joined by industry-leading experts, Ashley C. Hall, Sustainable Packaging Lead at Walmart, and Recycling Partnership's Vice President of Circular Ventures, Sarah Dearman.
Participants explored the challenging misperceptions and generational influences impacting today's packaging sustainability efforts while gaining new insights about the future of sustainability.
Listen to the full on-demand webinar here.
Want to receive information about new sustainable product options, packaging trends, and other relevant Printpack marketing content? Jump on our subscription list, and you will be the first to get the news.