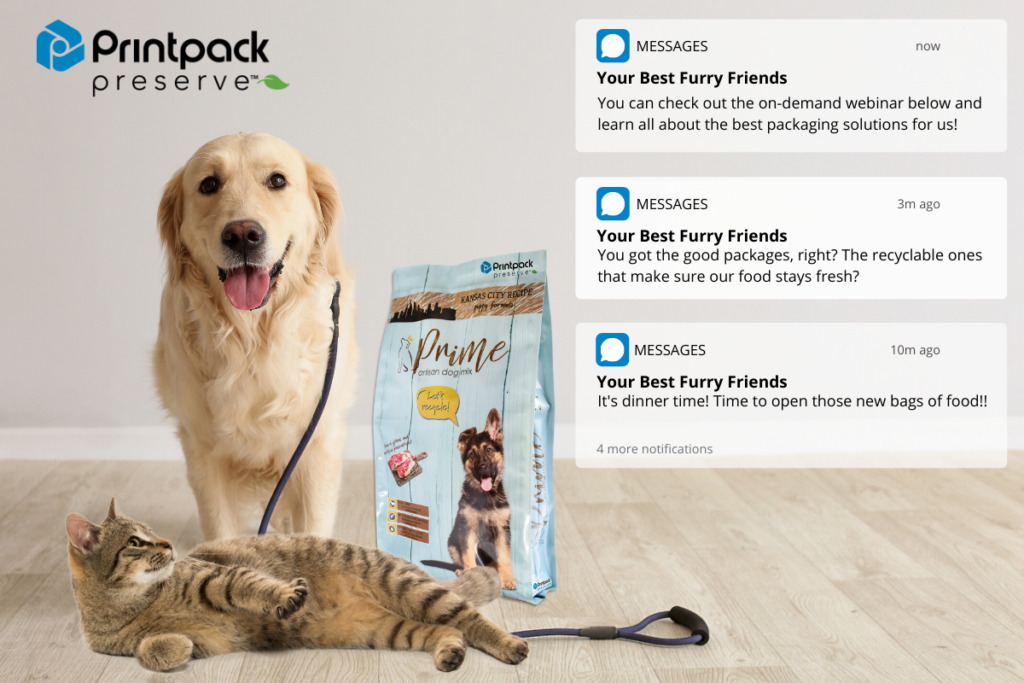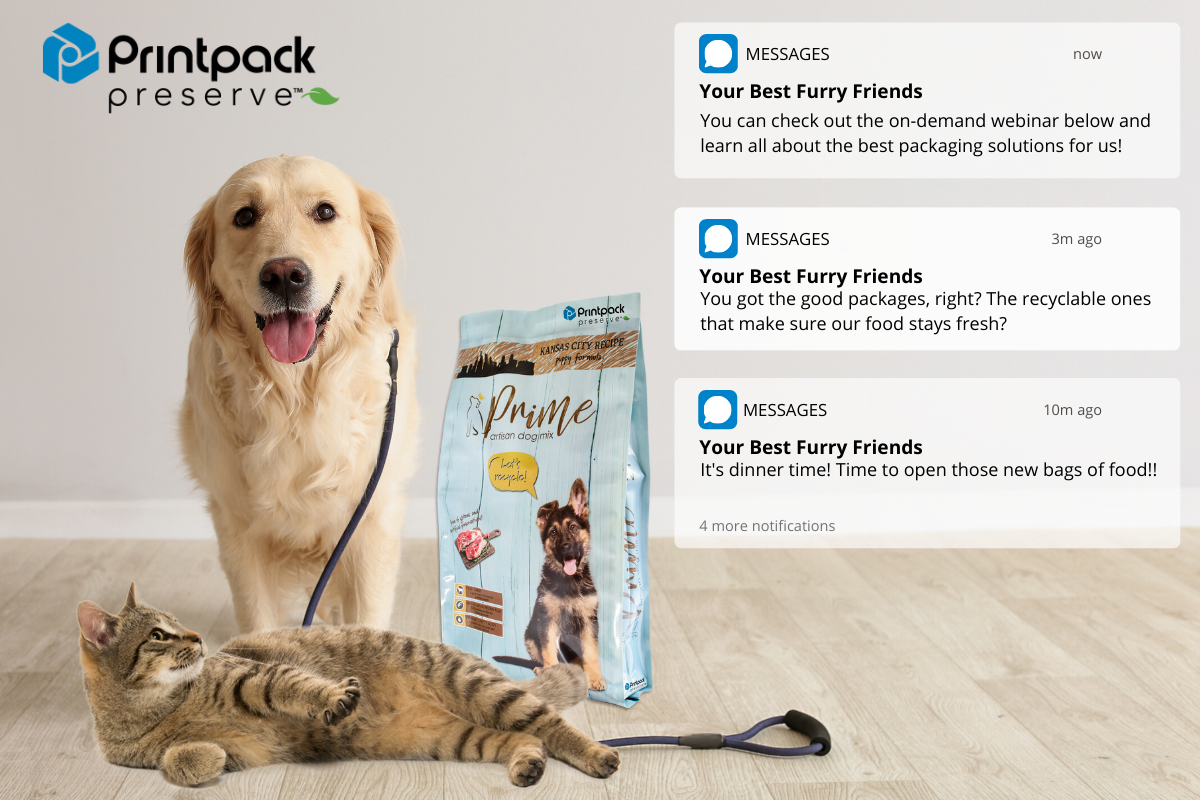 Discover valuable tips for improving kibble shelf life presented in our sponsored on-demand Petfood Industry webinar, How pet food packaging, testing can improve kibble shelf life. Featured speakers include McKenna Lupkes, Technical Service Manager, Kemin Nutrisurance, and Kay Cooksey, Ph.D., Professor and Cryovac Endowed Chair, of Clemson University.
What You'll Learn:
• How to establish kibble shelf life.
• Oxidation, moisture, and mold control approaches.
• Permeability of materials and how they affect the shelf life.
• Top trends in packaging materials.
Maintaining shelf life is an important task for any manufacturer. Kick back and watch this on-demand webinar you won't want to miss by clicking here.
*************
Want to receive information about new sustainable product options, packaging trends, and other relevant Printpack marketing content? Jump on our subscription list, and you will be the first to get the news.