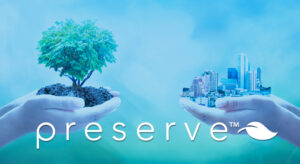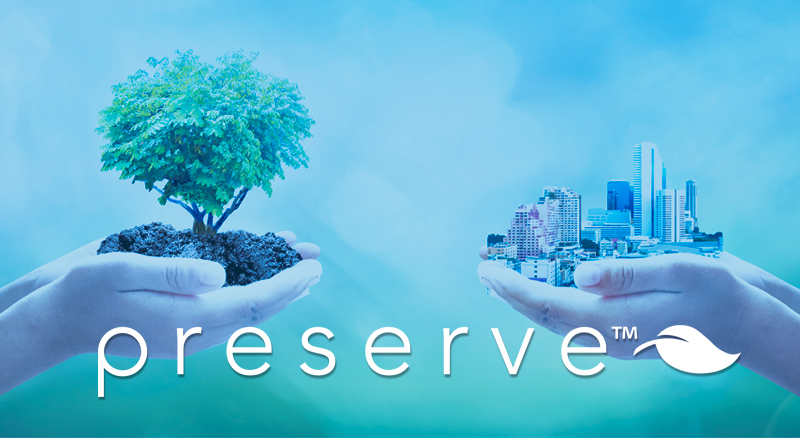 In 2005, Walmart drew a line in the sand. Their goal? "To achieve zero waste in our own operations by 2025." Their aim was to make that goal happen in Canada, Japan, the UK, and the U.S. In 2017 they upped the ante with Project Gigaton, and then again in 2019 by promising to design their brand packaging to be 100% recyclable, reusable or compostable, while also targeting the inclusion of 20% PCR. Walmart's dramatic gesture was part of a global movement that set the stage for retailers and brands alike.
Sustainability is quickly becoming a brand promise. Today's consumers demand it, especially the sought-after younger demographics such as Millennials and Gen Z. As noted in a Nielsen survey, "73 percent of consumers say they would definitely change their consumption habits to reduce their environmental impact." Not only that, "49 percent of global respondents say they would pay more than average prices for products that meet high sustainability standards."
In the same Nielsen report, they add this cautionary note:
"Where sustainability is gaining steam, the landscape is becoming more competitive. This is making it harder for new innovations to break through the clutter and capture a bigger slice of sales. Brands looking to make their mark in this space (sustainable products and/or packaging) must invest in testing to refine their concept, identify their differentiation points and build in long-term support for its new launches."
The squeeze is on.
If companies' diverse sustainability goals had been set for 2040, they might not feel so insurmountable. To "get there" by 2025, we need to tap into a well-engineered process. Here's a reality check. One of Printpack's customers has well over 10,000 SKUs that have to be made recyclable or reusable before the 2025 deadline. And that's just one customer's product line; we're dealing with hundreds.
The situation isn't hopeless. When brands and their packaging partners collaborate, wonderful things can happen. Necessity is the spark of inspiration, enabling fast followers to evolve into early adopters.
Deadlines are doable.
Innovation. At Printpack, it's not just a platitude. Over the past 7 years, we've developed a 5-point approach that stimulates innovation, helping clients not only get to market more quickly, but meet their sustainable packaging goals in ways that minimize risk and total net impact.
Here's the process we follow:
Identify the need: Focusing on front-end innovation, it is crucial for us to define the problem we seek to solve with as much clarity as possible, as soon as possible. Printpack and customers collaborate to determine what's driving the need for change and our timeline to market, as well as any nuances that are critical to success.
Clarify / Research: We gather insights on consumer behavior that is driving change, market readiness (how will the brand perform with consumers?), and brand readiness (how is an existing brand doing in the face of consumer change and where are the whitespace opportunities?). During this phase, we work with syndicated data and research partners who tap social listening and analyze trends. This primary research could also involve store walks, survey design, consumer panels and target market metrics.
Ideate / Brainstorm: Printpack's methodology around "brainstorming" is a disciplined process based on a creative thinking model that uses guided divergent and convergent exercises to draw out the best ideas within the given timeframe. Divergent thinking exercises strive for quantity and build on others' ideas. Convergent thinking is a sorting process to refine, revise and improve, always aligning with the strategic goal.
Develop / Refine your concept: In this exercise, we rank the leading potential solutions against the predefined criteria.  Concepts are visualized and communicated via sketches, renderings, and often through prototypes. Participants are empowered to make decisions and we select the final ideas that will move into implementation for trial or launch. A battery of trials helps us determine concept feasibility while addressing fit-for-make and fit-for-use requirements.
Implement: At this final stage, we are commercializing the final solution. Risk is mitigated through a rigorous scale-up process, which can include Printpack and client internal resources, co-manufacturers, and strategic partners.
Printpack is relentless in our application of this process. Covid-19 didn't slow us down as we were able to transition much of the process to virtual platforms. We are so committed to helping our customers achieve their packaging sustainability goals that we have added significant, dedicated, resources to the Printpack organization. To learn more, visit https://www.printpack.com
About Printpack:
Printpack, a world-leading flexible packaging company, headquartered in Atlanta with multiple plants in the U.S. and Mexico, has made sustainability a key part of their business. In keeping with this commitment, the company is a leading member of the Sustainable Packaging Coalition where top retailers and CPGs, their packaging supply chains, and NGO's come together for thought leadership, best practices, valuable certifications and education. Printpack has led the drive for a nimble and thorough response to meeting the coming 2025 sustainability deadline.
About the authors:
Dave McLain:
After 5 years in Asia, Dave is now based in Atlanta at Printpack's global headquarters. He spent several years in Marketing and Sales focused on Printpack's PE business and Sustainability. In that time, Dave also served as a member of the Sustainable Packaging Coalition's Executive Committee and the Plastics Industry Association's Sustainability Advisory Board. He now leads Printpack's efforts to help customers realize a more sustainable future.
William Barlow:
Bill has a well-rounded technical background with 15 years of experience in the plastics industry holding various roles in sales, research and development, polymer processing, converting, and vacuum web coating. After 8 years in product development, Bill transitioned into sales to serve as the Account Manager for one of Printpack's largest CPG customers. Bill now serves as the Sustainable Innovations Manager for Printpack's new Office of Sustainability.