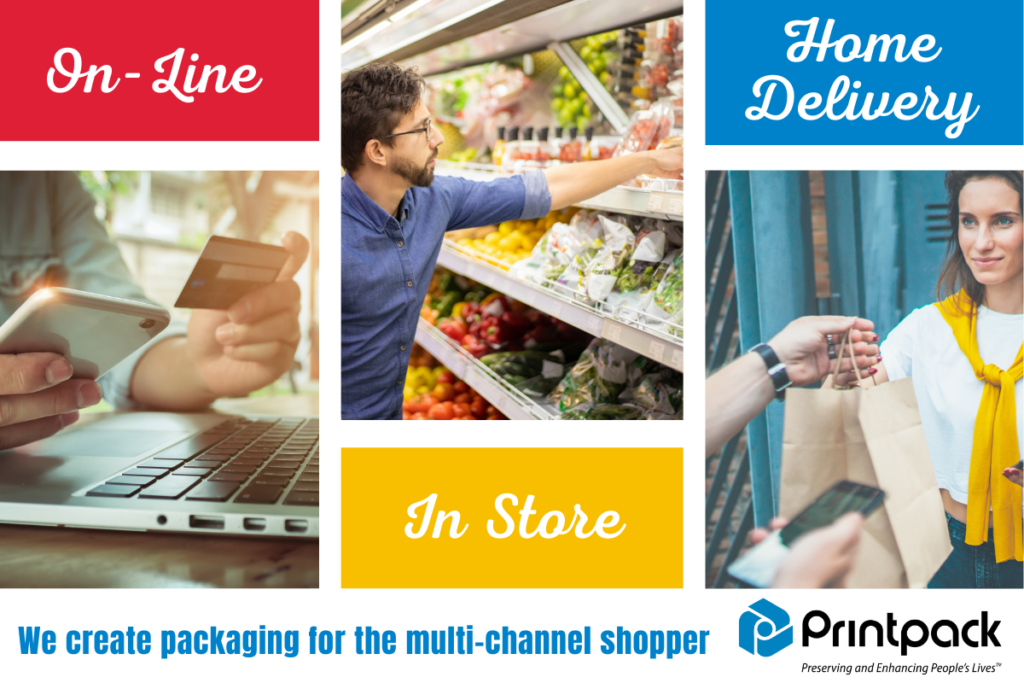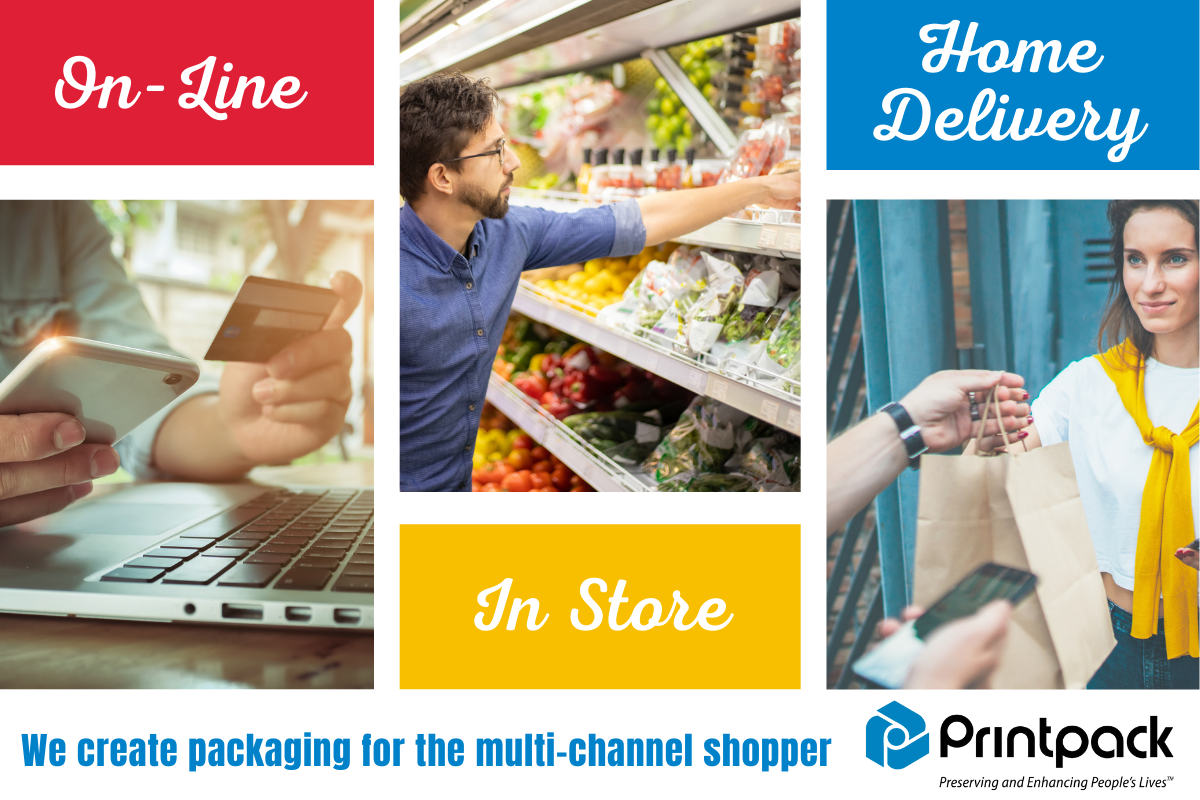 Safety measures taken to avoid contact during the COVID-19 pandemic have ignited a spike in demand for online ordering and home delivery. Retailers and brands alike have felt the pressure to meet these challenges and cater to the new, multichannel shopper. To remain competitive in this new normal, brands must begin to develop and adapt their packaging for the new audiences that shop both in-store and via e-commerce.
Standing Out on the Digital Shelf
While staying inside and avoiding unnecessary travel may feel like it's becoming a thing of the past, the shop from home trend may linger now that consumers have experienced the convenience of buying groceries online. Insights from online retailer Rakuten reveal that the number of online orders has jumped 151% since March of 2020 (the start of quarantine measures), with in-store pickup and home delivery up by 210%. With the popularity of remote alternatives surging and no true end in sight, brands must focus on designing packaging that can capture attention on the "digital shelf" via product images.
When developing packaging, brands must now consider the singular view format of their product on the customer's screen. This is a much different experience than being able to pick up a three-dimensional product that can be rotated and scanned for details.
To earn that "add to cart" click, brands can invest in packaging that:
Tells the brand story
Clearly conveys product information and quality
Articulates sustainability and other benefits
It is more important than ever to break through basic, common messaging with a unique, meaningful brand story—and extend it to your packaging and shelf experience. Close to a third of consumers say packaging that tells a brand's story is important when choosing a product in-store (Mintel paid subscription). Along with a more engaging on-pack narrative and eye-catching design, it is also crucial for packaging to communicate other product benefits and information such as: ingredient sources, consumption recommendations, and sustainability practices
Bringing Customers Back into Brick and Mortar
Despite this strong and growing trend towards e-commerce, shoppers still prefer physical stores – nearly two-thirds of adults genuinely enjoy grocery shopping. As multichannel shopping becomes the norm, retailers will be expected to find clever ways to reinstate consumers' enjoyment of the physical shopping experience.
Recent IRI data revealed that most shoppers now spend about the same amount of time shopping in-store as they did before the pandemic. Increased time in-store means brands have more opportunity to get noticed. Consumers are spending more time perusing the aisles than they did a year ago and have more confidence in safely navigating the pandemic normal. Sampling remains one of the top drivers for new brand purchases, and it serves as a significant opportunity for brands to enhance the in-store shopping experience. Quality-conscious shoppers look forward to the day when free samples return. Brands can still safely connect with consumers by offering single-serve, promotional packaging and further enhance that in-store experience with emerging connected concepts such as augmented reality or QR codes.
Many retailers are leaning into the unique relationships they have with both brands and consumers to drive sustainability behaviors. Retailers with scale are experimenting with reusable packaging and packaging recovery models. While innovation in sustainable business practices is necessary for the years ahead, many retailers have long been advancing packaging recovery by collecting polyethylene packaging via store drop-off bins. This model also keeps consumers coming back to their stores for repeat purchases.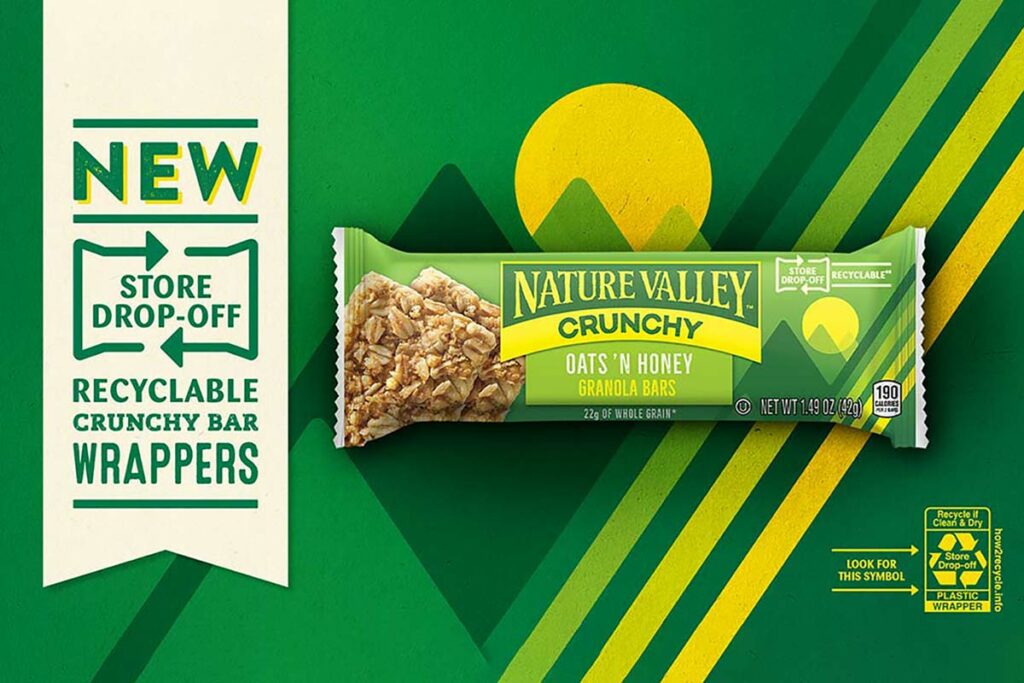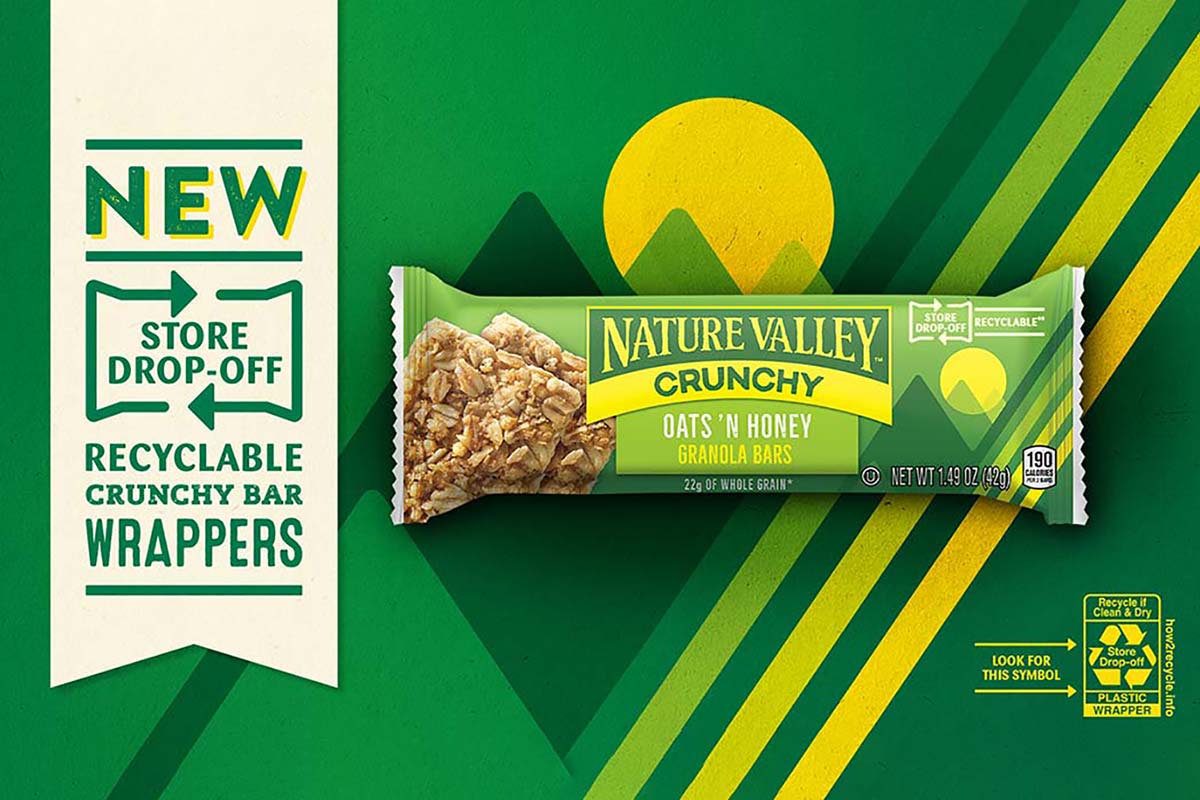 We are also seeing brands with scale investing in packaging innovation AND utilizing their retailer partners to advance their sustainability goals. General Mills recently developed the first plastic film wrapper designated as Store Drop-Off Recyclable by How2Recycle® for the snacking industry. This wrapper is being used on their flagship granola bar product and it is bringing the brand closer to achieving its commitment to 100% recyclable packaging by 2025.
Whether tied to a shopping experience or browsed on a digital aisle, packaging must cater to the multi-channel shopper and their desire for meaningful experiences and serve as a competitive asset in winning shoppers' preference, and their dollars.
Interested in more consumer trends? Click here to get our 2021 Consumer Trends Report.
*************
Want to receive information about new sustainable product options, packaging trends, and other relevant Printpack marketing content? Jump on our subscription list, and you will be the first to get the news.