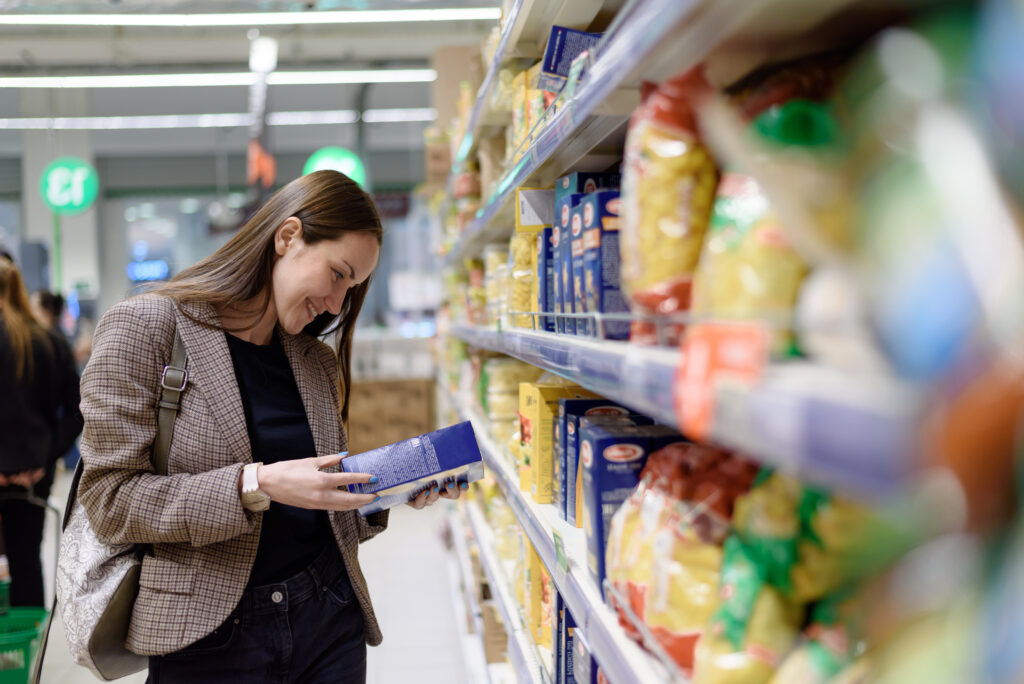 When it comes to choosing a product off the shelf, packaging plays a huge role. Whether your brand is trying to boost sales, market to different consumers, or launch something brand new, packaging can be the difference between making it to the checkout line or being left at the store. Now that Generation Z (individuals born between 1996 and 2012) is acquiring more and more purchasing power, brands are starting to wonder: What matters to these new, young consumers?
The pandemic has shown us that consumers of all ages no longer want to fuss with going store to store to find what they are looking for. Members of Gen Z make more and more household purchasing decisions. They regularly buy whatever is available that will still meet their needs and provide value – whether that be an unfamiliar brand, different packaging size, or a new flavor. This presents a huge opportunity for brands to make it from the store shelf into their kitchens.
Gen Z is driving sales of packaged foods in non-traditional supermarket channels. They are more likely to shop for food in mass, dollar, convenience, and drug store channels, rather than traditional supermarkets. These channels continue to win more share of packaged food sales because they appeal to Gen Z's price consciousness, desire for quick self-service, and need for convenience. This cohort prioritizes food and beverage purchases based on three categories: design, value-added features, and sustainability.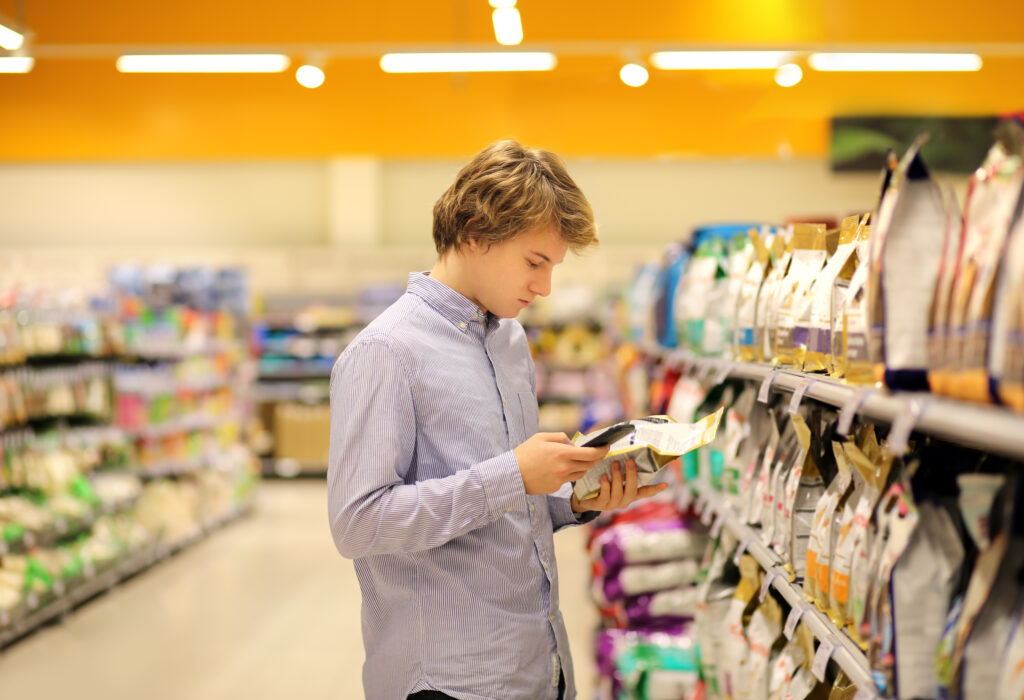 With less brand loyalty than generations before them, Gen Z looks for brands that stand out from the pack. Brand owners need to design their packaging not only to capture attention at the store shelf but also to stand out on a screen since these younger consumers are very comfortable shopping via product images viewed on a mobile device. A 2020 survey (Mintel, 2020) revealed that Gen Z buys almost one-third of their food online. Brands must capture their attention and earn that "add to cart" click by investing in packaging that clearly conveys the product and its quality and tells the brand's story. More online purchasing means that packaging should also be optimized to perform through e-commerce supply chains. It must protect the product through an increased number of touchpoints over traditional distribution models.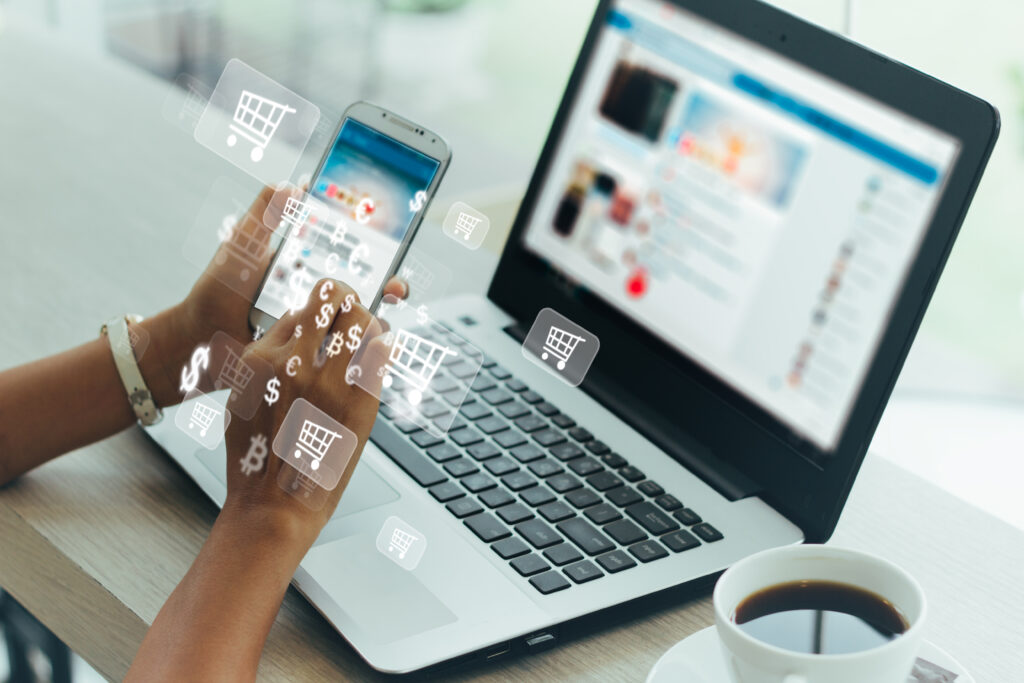 According to a recent Food Packaging Trends report (Lightspeed/Mintel, 2020), younger consumers are most likely to be interested in food packages that are environmentally friendly, designed to be durable and portable, and offer value-add features such as reseal and easy open. Printpack estimates that with Gen Z entering adulthood and relocating to urban areas for work, this demand for sustainable, convenient food packaging will only increase.
Printpack is constantly innovating to create new sustainable packaging solutions. We are one of the only packaging companies to invest in a fully dedicated, six-member team that works solely on sustainable packaging research and development. We ensure wins at the shelf for our CPG partners by adding consumer insights to our R&D process. This enables the brand to both meet its consumers where they are as well as meet its sustainability goals. To that end, our Printpack Preserve™ line of sustainable packaging solutions offers recyclable, renewable and recycled content, compostable, and paper structures available in multiple formats with options for value-add features. Printpack Preserve™ packaging incorporates award-winning design with the most in-demand sustainable solutions and value-add features to create a winning combination for Gen Z.
If you enjoyed this article and want to learn more about how to level up your packaging, we invite you to join us for a conversation with DOW and Ameripen on the Countdown to Sustainability: A Global Packaging Discussion. The webinar will be live on Tuesday, June 22 at 11 AM EST. Register here.
Works Cited
Lightspeed/Mintel, 2020. Packaging Features that Drive Product Choice, s.l.: Mintel.
Mintel, 2019. The Millennial Impact: Food and Drink Shopping Decisions, s.l.: Mintel.
Mintel, 2020. eCommerce Behaviors: Gen Z vs. Millennials: Incl Impact of COVID-19 – US – June 2020, s.l.: Mintel.