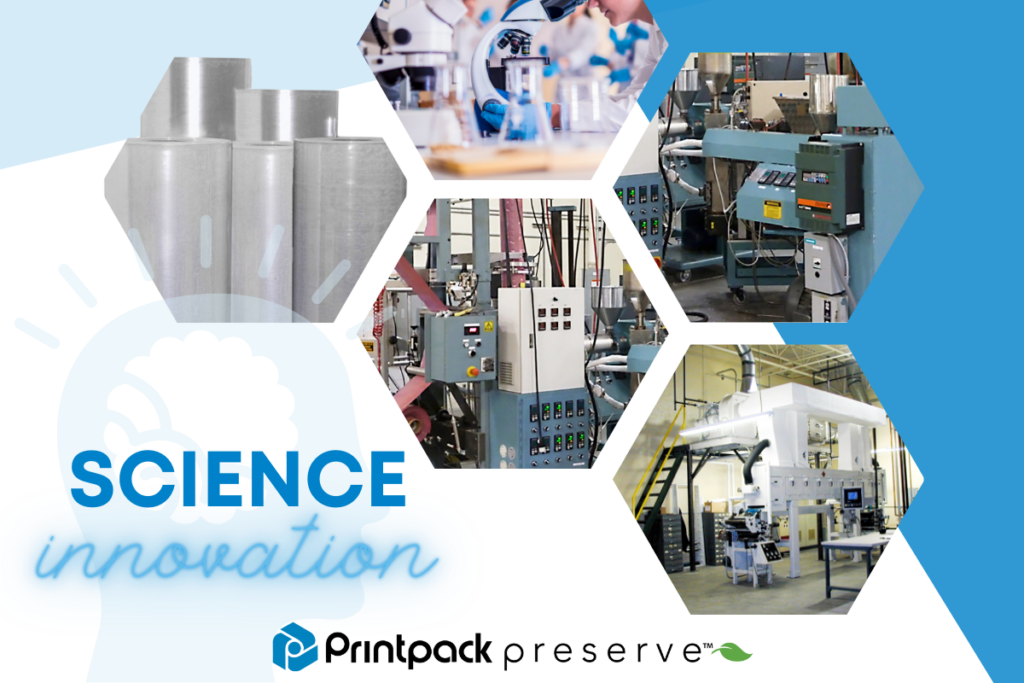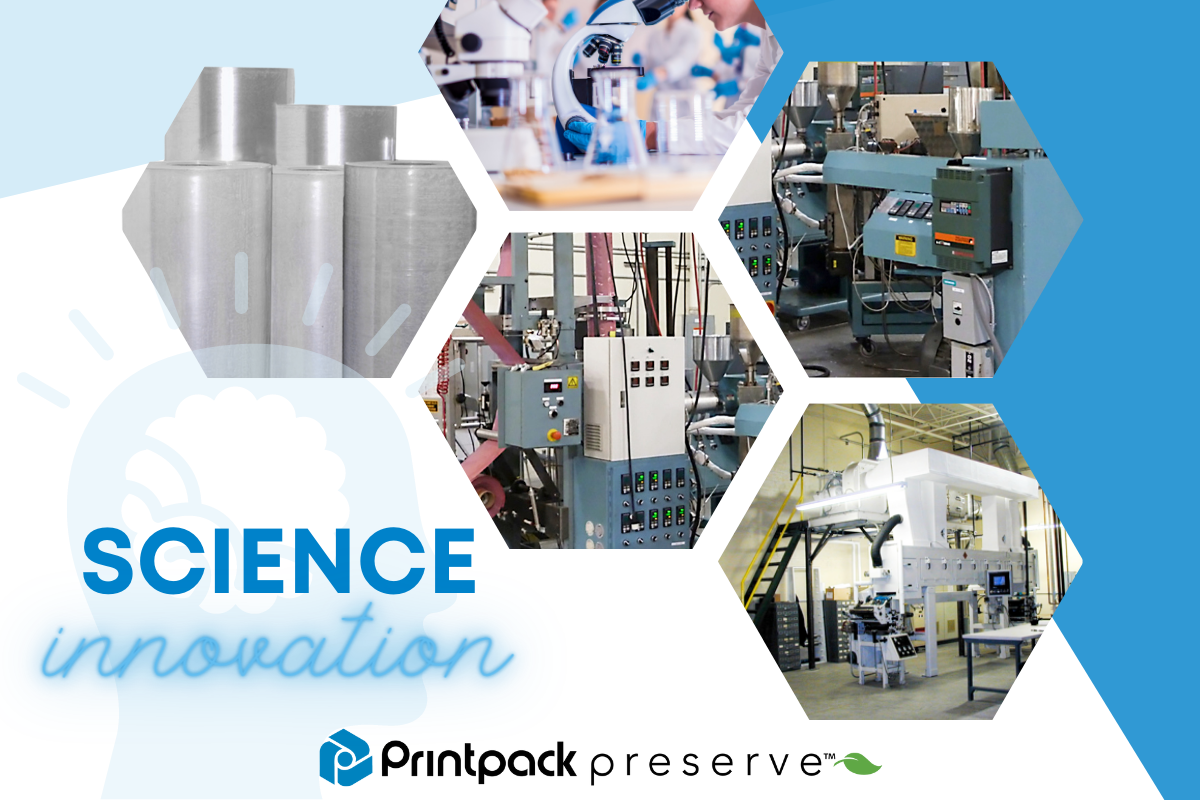 With new sustainable packaging ideas being dreamed up every day, brands that work with manufacturers that have in-house testing capabilities can be the first to bring these new technologies to market.
Innovative Research
How do we determine which technologies may be the next big idea? Our Innovation and Research Team is tasked with finding up-and-coming solutions from a variety of research tools, publications, and industry intelligence. We also scout startups, incubators, and universities that are working on new packaging technologies. These innovations are often linked to category-related solutions such as preventing damage, moisture/oxygen barriers, thermal protection, or antimicrobial protection. The product development team then collaborates with sales and marketing to ensure there is a market need for the solution and determine if it's cost competitive – then it moves to the lab!
Pilot Plant
With a combination of top-of-the-line machinery and industry experts, the pilot plant is used to explore new materials, perform fast-paced experimentation, and offer prototypes. Using an on-site pilot plant has many benefits:
Fast Experimentation – The ability to test the processing limits of materials in a scaled-down yet rapid way prevents commercial settings from losing valuable production time. This helps make it easy to determine quickly if a package structure is viable.
Replicate the Lamination Process – Some resins and compostable materials behave differently from typical polyethylene. At the pilot plant, we can laminate various materials to each other, determine how compatible they are, and define safe temperatures.
Smaller Line – Minimal materials are needed to perform testing, rather than the large quantities required in a commercial setting. In a smaller, more focused environment it becomes easier to find any potential problems with manufacturing.
Prototypes – Fully tested samples can be given to customers so they can evaluate additional parameters such as oxygen and/or light barrier requirements.
Troubleshoot Quality Issues – If a contaminant gets into the packaged product during production, the pilot plant can test sources of raw materials to determine how it may have occurred. This can help avoid any similar issues in the future.
Analytics Lab
The placement of our corporate analytics lab in the same location as the pilot plant enables quick test results, sped-up learning, and efficient material elimination. Companies without a lab may have to resort to trials on a production asset or even use third-party or suppliers' equipment to test new ideas. Bringing the process in-house allows us to control speed to market and avoid production downtime.
New ideas for sustainable packaging can be unconventional and novel. With the analytics lab, we are able to iterate quickly to get ideas tested, make room for vetting other options, and hone in on more scalable alternatives that may yield more performance gains. With sustainable materials being naturally harder to process, more temperature sensitive, and more degradable, a thorough review of how materials behave is more crucial than ever before launching into commercial production.
Join the Movement!
Want to learn how your brand can scale up your packaging solution while effectively protecting your product? Become an industry leader with the latest packaging technologies, today. Contact us to learn more and start planning your next steps.
About Printpack
Founded in 1956 and headquartered in Atlanta, Georgia, Printpack is a privately-held flexible and specialty rigid packaging manufacturer. Employing over 3,200 associates worldwide, the company operates 19 manufacturing facilities in the United States and Mexico. With investments in leading-edge technologies and a deep understanding of customer needs, Printpack has partnered with the most successful CPGs to launch new products and grow market share. Printpack's purpose, Preserving and Enhancing People's Lives, is continually demonstrated by the commitment to sustainable products, active involvement in the local communities, and the empowerment of all associates.