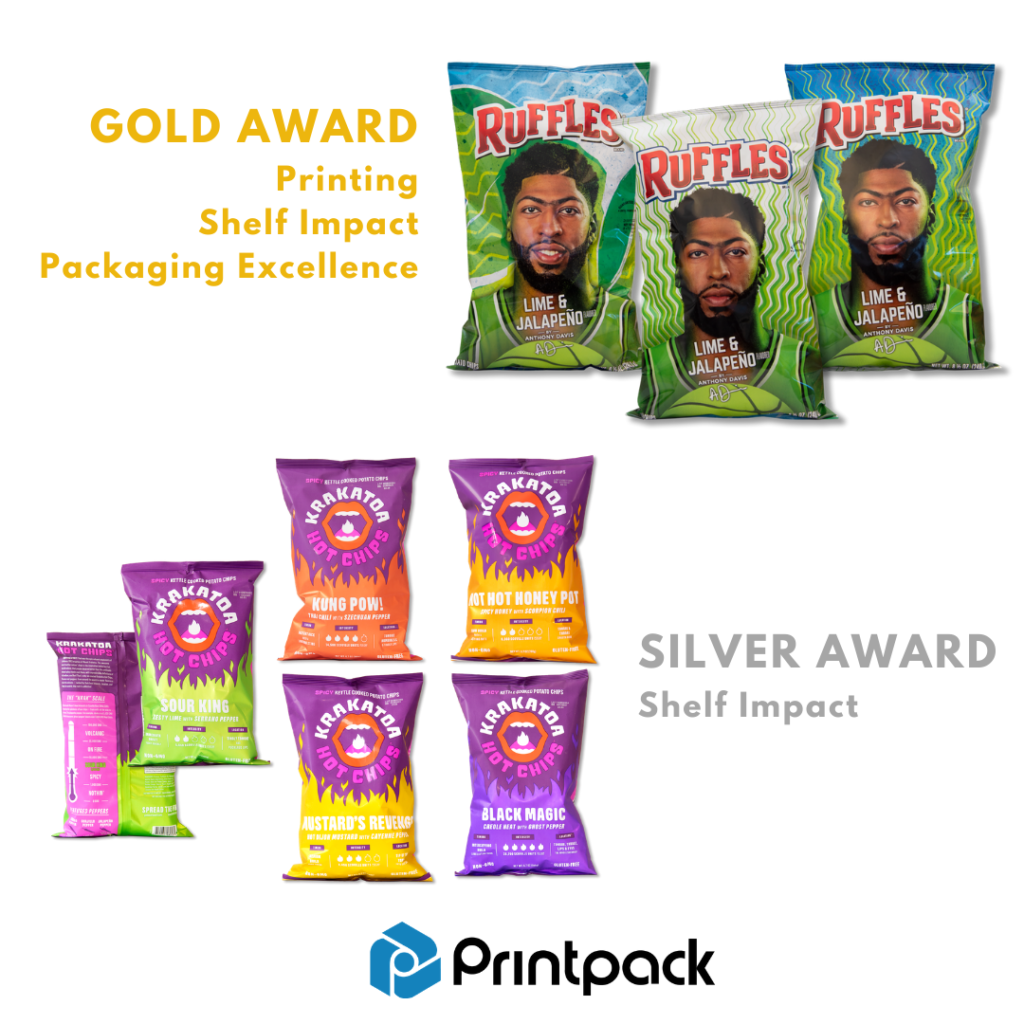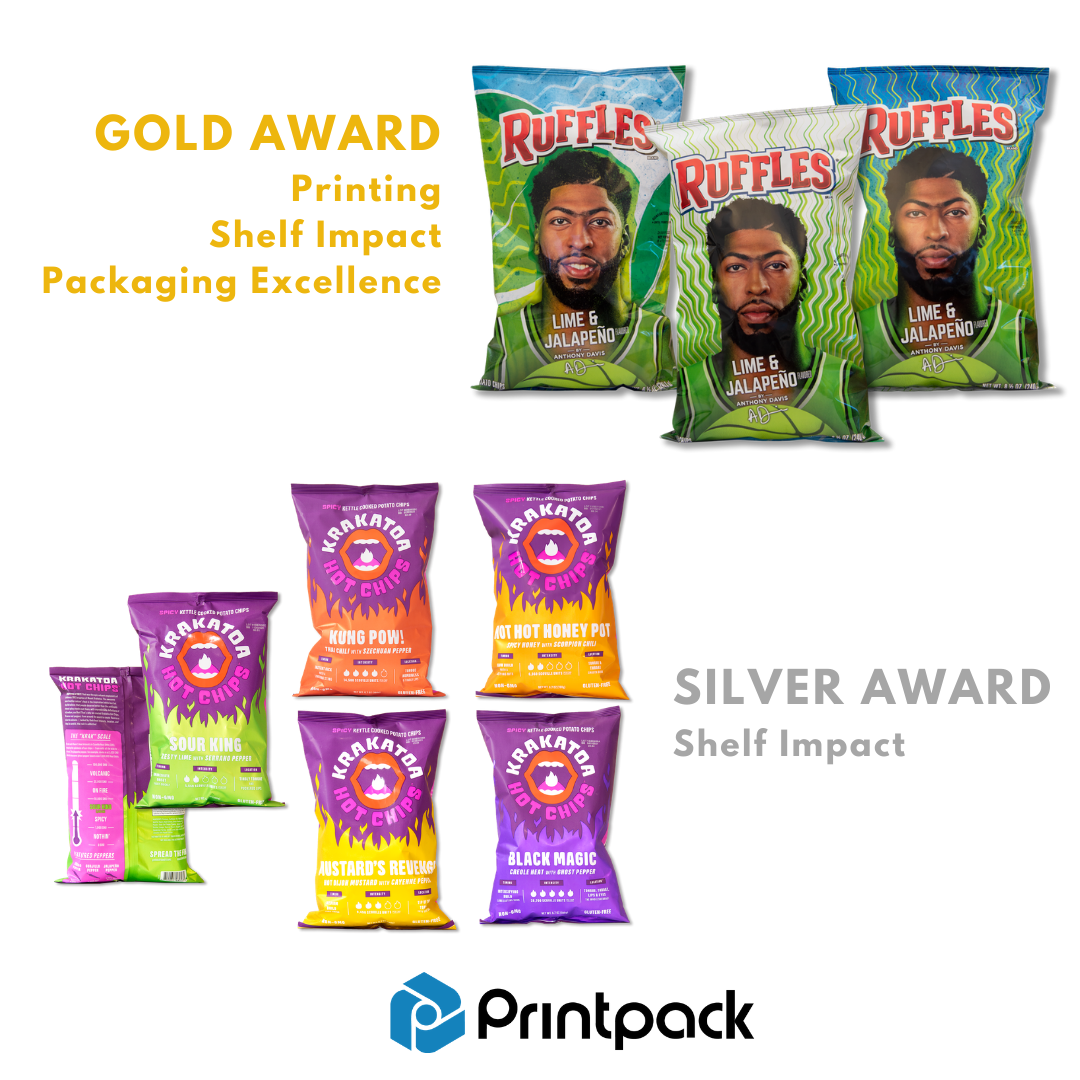 On Wednesday, March 10, the Flexible Packaging Association (FPA) awarded Printpack four Flexible Packaging Awards.
Printpack received three Gold Awards for the Ruffles® Lime and Jalapeño Anthony Davis digitally printed chip bags – one for Printing, one for Shelf Impact, and one for Packaging Excellence. Ruffles' new Lime and Jalapeño chip flavor is a collaboration inspired by Davis's multidimensional personality and Ruffles' spirit of individuality. Each of the three packages features one of two images of Mr. Davis placed on one of three different backgrounds of bold waves. The wavy lines of the package represent both Ruffles' iconic texture and Davis's trademarked unibrow. This limited-edition bag marks the first time in Frito-Lay history that a chip package features a celebrity likeness.
Printpack also won a Silver Award for Shelf Impact for Amplify's Krakatoa Hot Chips. Mt. Krakatoa was the design inspiration for Krakatoa's family of five flavors. This unique brand foundation led the design team to focus on bold and unexpected elements, textures, and colors for highly impactful shelf presence. Unusual, rich colors, confident sans-serif fonts, and clear eye-catching elements create the visual explosion that is Krakatoa's bag design.
Mark Brogan, Senior Director of Marketing at Printpack said, "It is always exciting for Printpack when collaborations with our customers turn out award-winning packaging. We are honored and thrilled to receive such high-profile recognition for these packages. We look forward to continued partnership with Ruffles and Amplify."