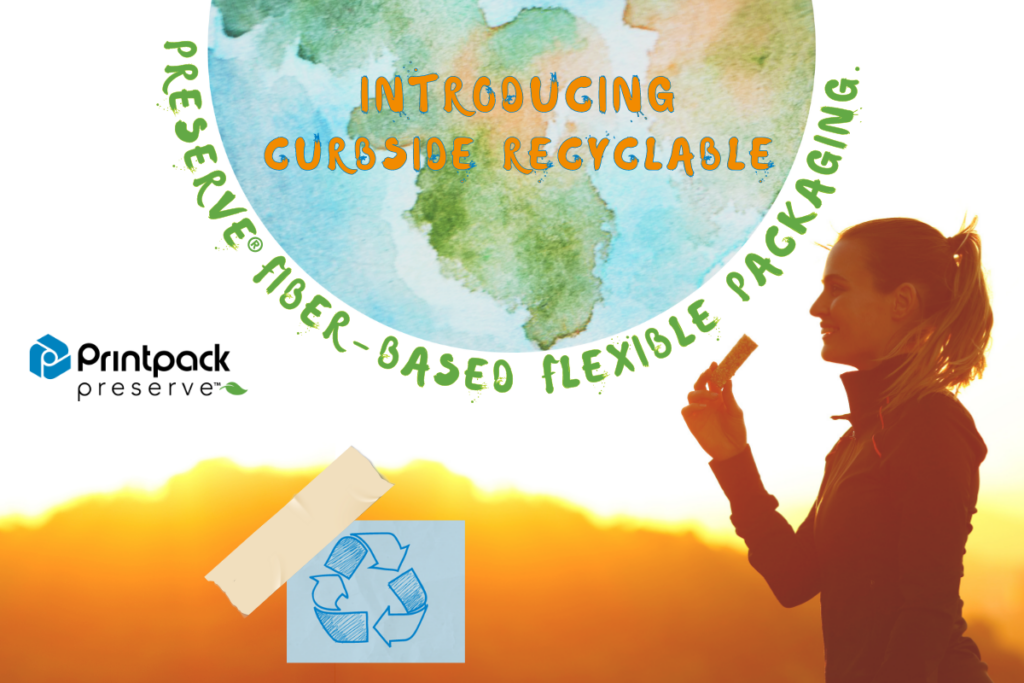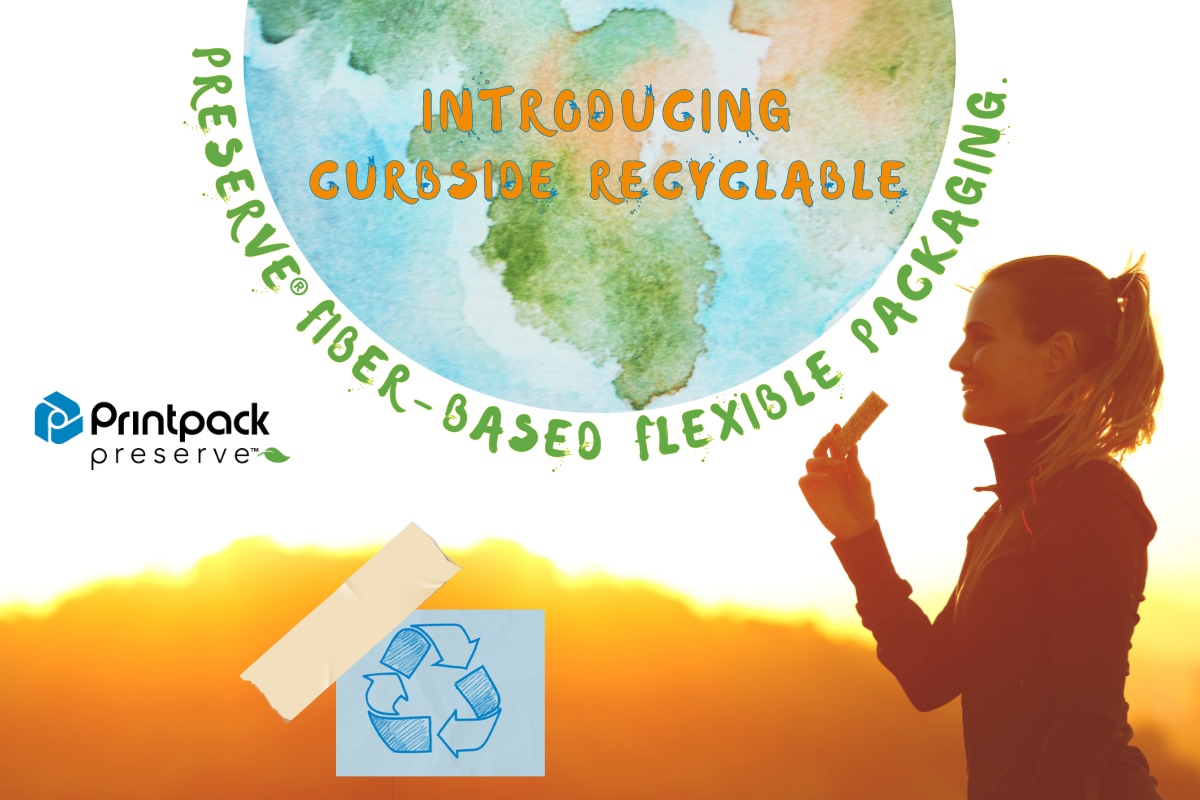 Atlanta, GA, April 21, 2023 – Printpack, a leader in flexible and specialty rigid packaging committed to developing and commercializing sustainable packaging solutions, announces the development of Preserve® Fiber recyclable flexible packaging.
The fiber-based structures are PFAS and PVDC free, designed to pass Western Michigan University (WMU) FBA OCC Repulpability and Recyclability protocols, and are eligible for the How2Recycle® "Widely Recycled" label for curbside recyclability.
How2Recycle provides member companies with usage rights to the How2Recycle labeling system after completing a recyclability assessment for each package. Printpack will provide the pre-qualified case numbers to our customers based on third party (WMU) test results for pre-developed structures to support the How2Recycle recyclability assessment. This will eliminate the need for customers to do their own costly and lengthy testing.
The structures being developed by Printpack are primarily focused on confectionary bars, granola bars, and energy / meal replacement bars, and include heat seal and cold seal functionality with a range of barrier and performance characteristics. Some structures are also suitable for frozen foods, vertical-form-fill-seal applications (such as Salty Snacks), and other dry food applications such as baking mixes, tea, coffee, dry powder sachets, etc. Printpack's holistic development approach includes considerations for efficient machinability on packaging machines and supply chain resiliency.
"Paper is the only flexible packaging substrate that can be engineered for curbside recyclability in North America today, and fiber-based packaging is, by far, the most widely recycled material curbside. While no one can predict how soon paper-based recyclable flexible packaging will be adopted large-scale, Printpack has a responsibility to our customers to ensure we, and they, are prepared when the time comes," said Tom Seidel, Senior Market Development Manager.
Printpack is working collaboratively with a number of major CPGs to develop and commercialize more sustainable packaging materials and will deliver a range of fiber-based solutions for curbside recyclability. These will be in addition to our broader portfolio of commercial and in-development sustainable packaging products including all-PE for in-store-drop-off, compostable, and renewable or recycled content.
**************
About Printpack
Printpack is a leading manufacturer of flexible and specialty rigid packaging with over 60 years of experience helping brands improve retail visibility, heighten brand awareness, and capture market share.  Printpack combines unique insights into consumer preference with advanced technological capabilities to convert packaging concepts into reality. Headquartered in Atlanta, GA, Printpack is a privately held company that believes cooperation and integrity result in innovation. To learn more, please call (404) 460-7000 or visit printpack.com.