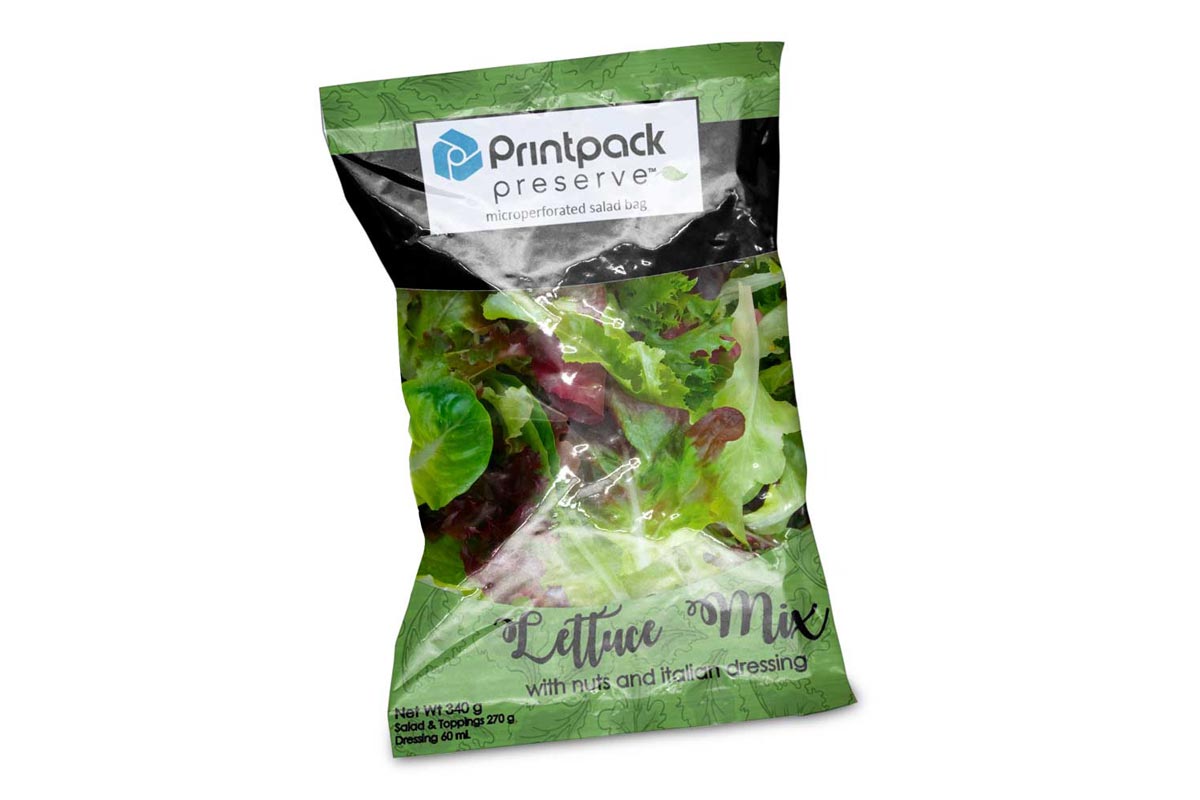 Printpack announces the launch of its Preserve™ line of breathable laminated film for fresh produce which is pre-qualified by the How2Recycle® organization. The film is comprised of all polyethylene and approved for in-store drop-off recycling. The advantage of Preserve™ PE for fresh produce is that it offers customers a sustainable product that does not sacrifice manufacturing performance, product protection, shelf life, or brand differentiation.
"We are proud to say that our new all polyethylene perforated structure meets the performance expectations of current unrecyclable alternatives in terms of rigidity, clarity, graphics performance, and run speeds. Printpack's precise microperforation technology allows produce to breathe, keeping it fresh for much longer and reducing food waste. Our registered anti-fog treatment prevents moisture accumulation inside the package allowing for a clear and crisp view of the product," stated Senior Product Development Engineer, Amy Golden.
Printpack is heavily invested in finding ways to achieve sustainability gains for customers in fresh produce through recyclable packaging, the use of bio-based materials, reductions in the gauge and weight of packaging, and shelf-life extension to reduce food waste. Daniel Cluskey, a Product Stewardship Engineer with Printpack's Office of Sustainability, explains, "2025 is approaching quickly, so retailers and brands need packaging that aligns with their sustainability goals. Printpack's Preserve™ solutions can help them meet their commitments to using recyclable, compostable, and packaging with renewable and PCR content.