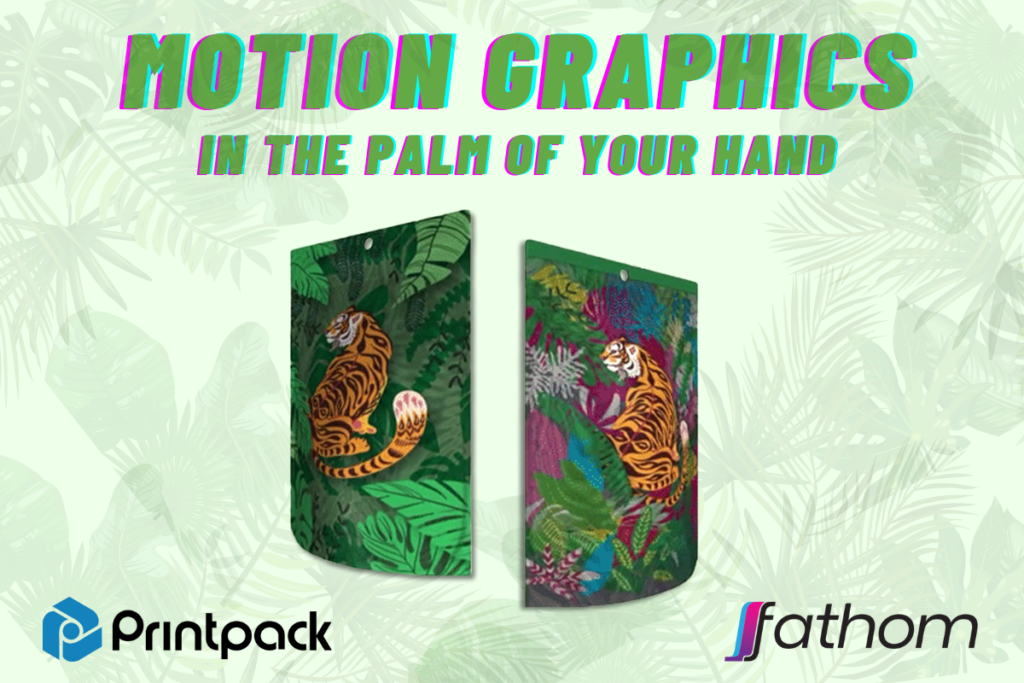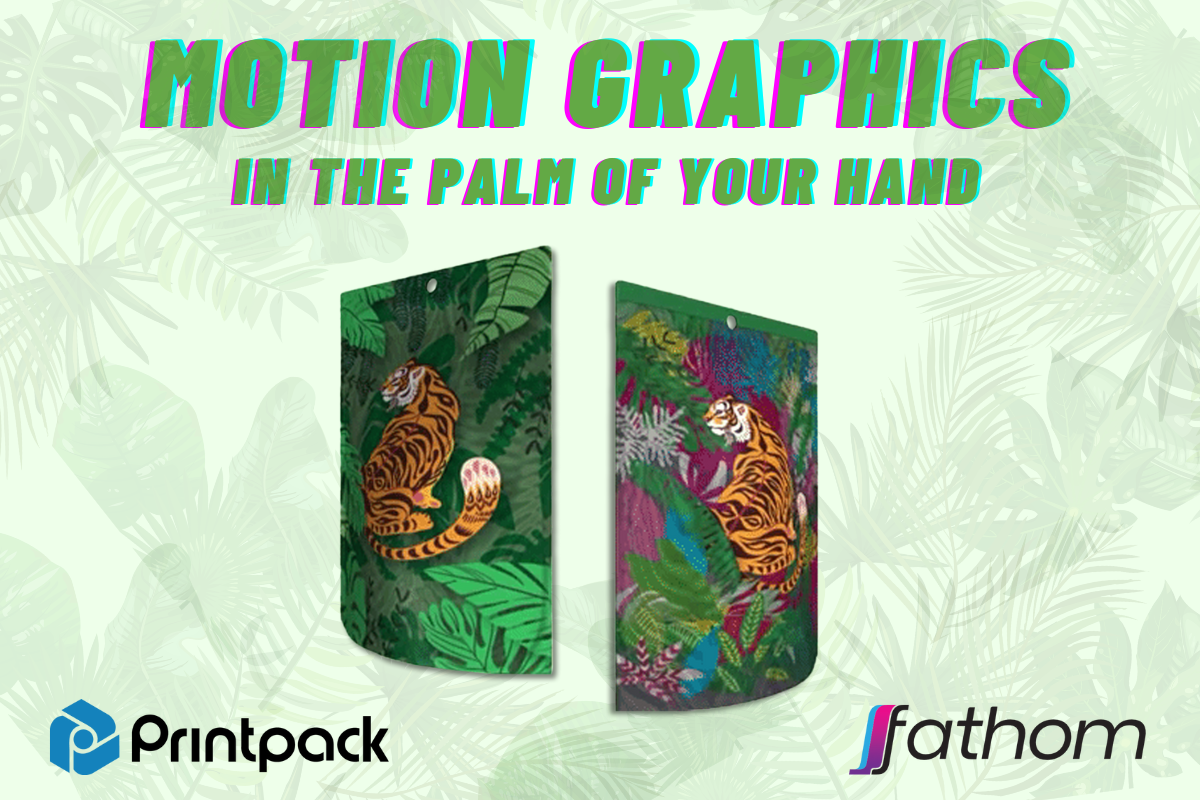 Atlanta, GA, October 11, 2022 –Printpack, a manufacturer of flexible and specialty rigid packaging, has partnered with Fathom Optics to develop the first hologram-like 3D pouch on a wide web flexographic press. Using standard ink and equipment, Fathom's software creates next-level optically-varying features with the illusion of motion and depth much like a hologram.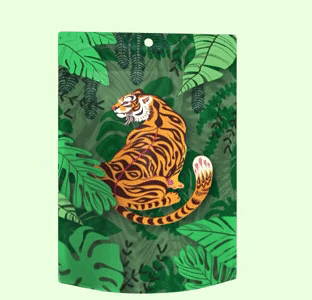 Printpack used Fathom's software to create the holographic, jungle-themed pouch. The optical print effects make it appear as if the tiger is coming through the surrounding jungle leaves. Designed to stand out on a crowded shelf, this premium package with motion effects gives consumers a truly mesmerizing and interactive experience. The visually arresting printing technique is perfect for everything from pet treats to holiday candy giving to specialty promotions.
This is the first time Fathom's technology has been used on a wide web press. The pouch will make its debut at Pack Expo 2022, Chicago, IL. Show attendees are invited to come by booth S-1722 to learn more about the innovative printing technique.
To learn more about Printpack's unique capabilities, please visit the company's website.
*********
About Printpack
Printpack is a leading manufacturer of flexible and specialty rigid packaging with over 60 years of experience helping brands improve retail visibility, heighten brand awareness, and capture market share.  Printpack combines unique insights into consumer preference with advanced technological capabilities in order to convert packaging concepts into reality. Headquartered in Atlanta, GA, Printpack is a privately held company that believes cooperation and integrity result in sustainable innovation.
About Fathom Optics
Fathom Optics is a venture-backed company whose mission is to bring motion and depth effects to printed media, sustainably and without additional materials or equipment. Fathom provides software and services for producers to securely create next-level optically-varying features, using standard ink and equipment, on existing presses. Founded in 2015 and based in Somerville, MA, Fathom aims to revolutionize the world of printing, by delivering light field effects to the installed base of commercial print equipment already in use today.